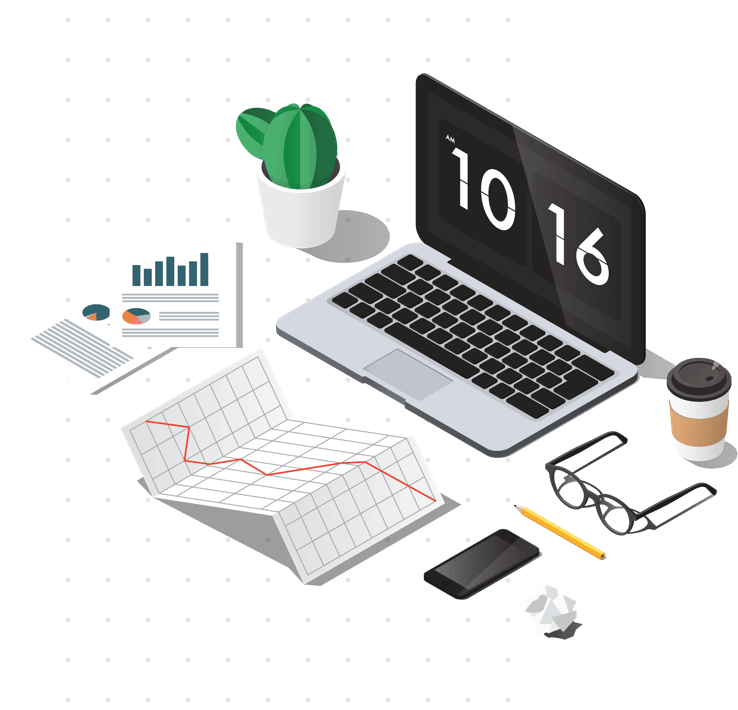 Welcome to Koust
It takes great people
to deliver a great product
Koust is the stock and production management tool for the professional catering trade.
Since 2016, our mission is to to help restaurants and CHR professionals to develop their business.
Several chains of renowned restaurants and establishments use Koust.
Our team is located in Brest and is developing the tool used by different business sectors internationally.
How we build our products
Koust is software as a service (SAS).
We are working to find the most effective and simple solutions possible for the user. We are not afraid to try to new solutions and to take on bold challenges. to improve our processes.
Find out how the magic is working in our team.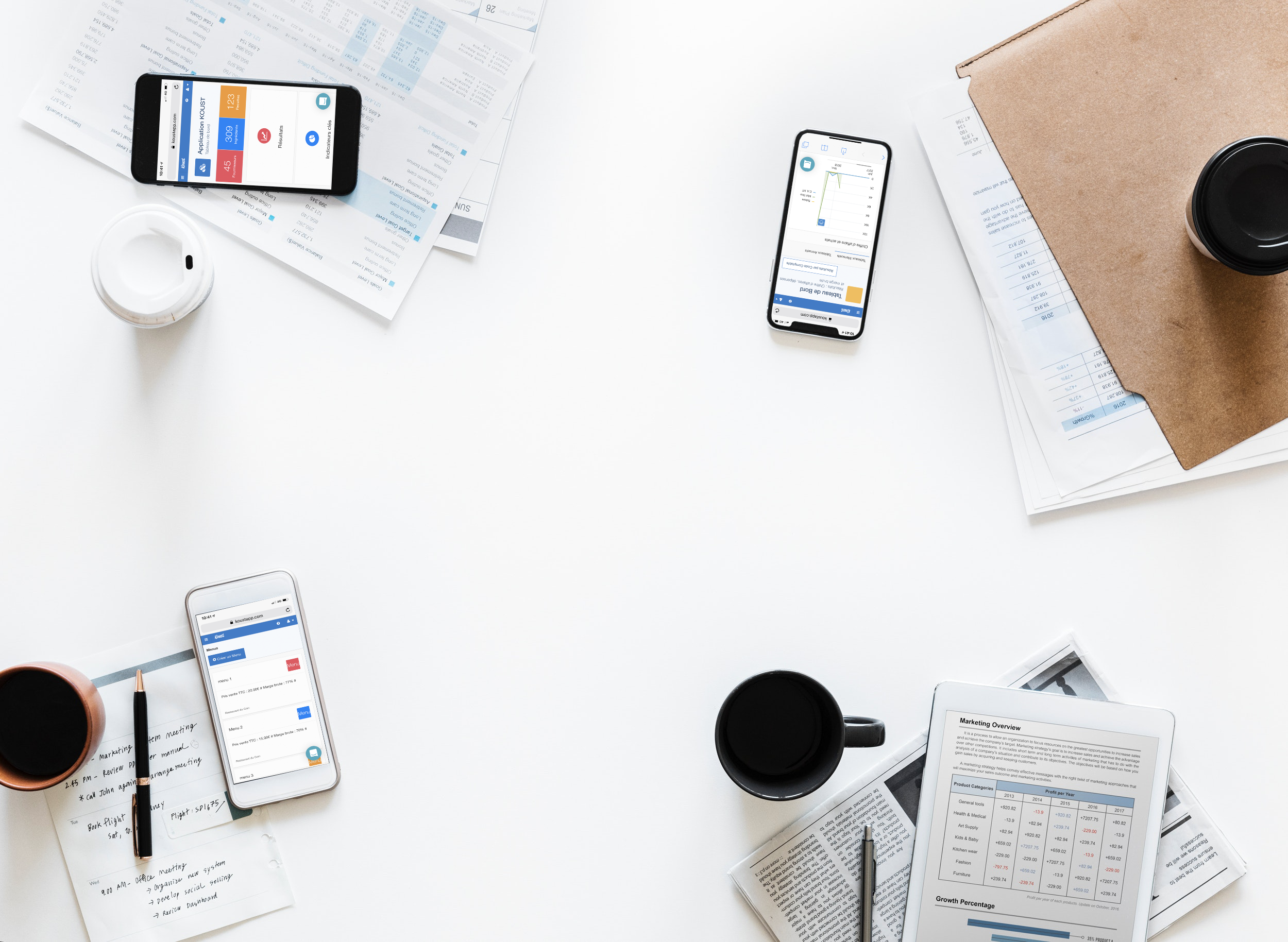 4 reasons to join our team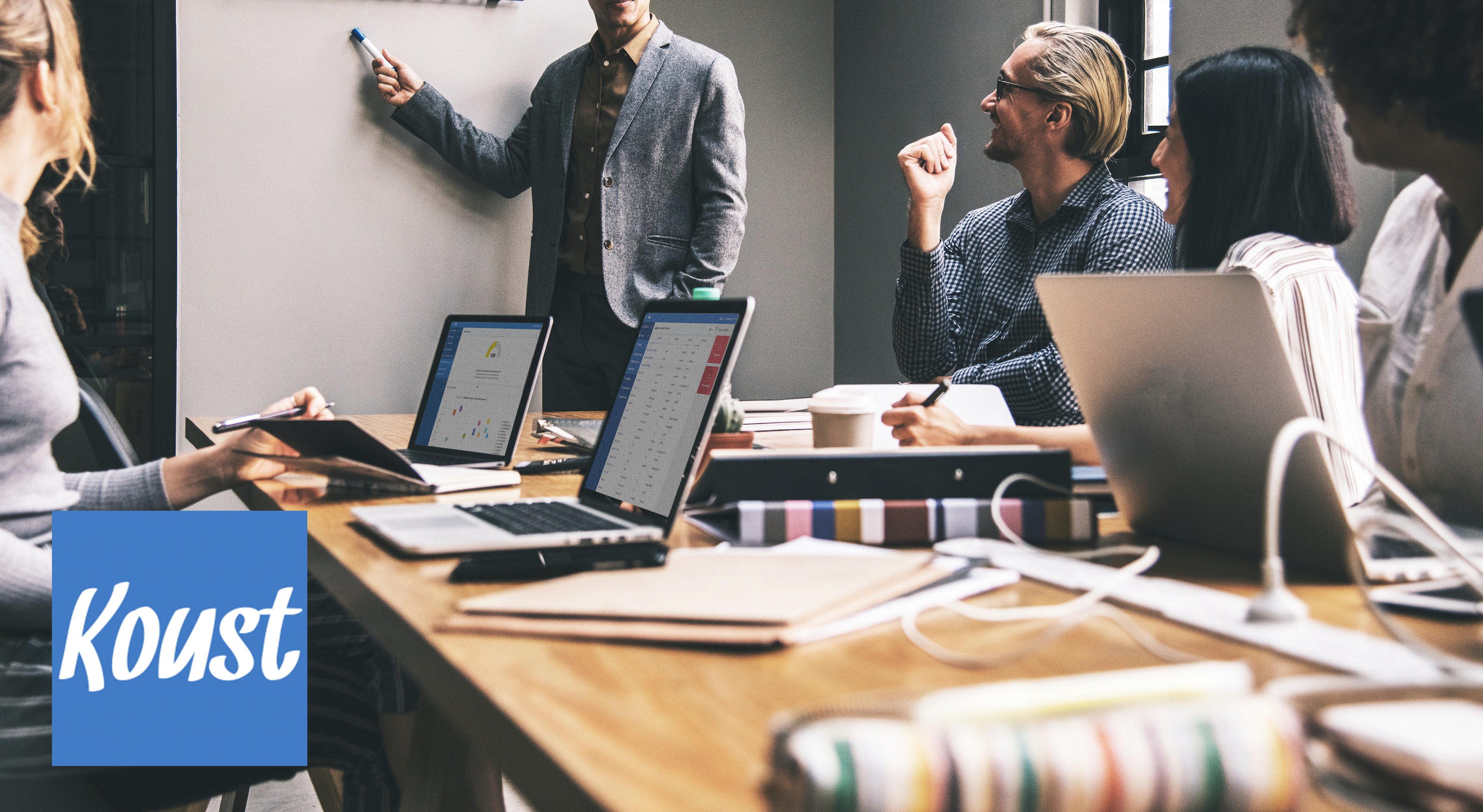 Offers positions
Work experience: sales consultant 
PROFILE
- Level of studies: BAC +2 to BAC +5
- Autonomous, independent, enterprising, passionate, with a sense of contact.
- Interested in the restaurant business,
- At ease with oral communication. English desired
- Convinced by the benefits of a customer relationship software: CRM
- Attached to the quality of the customer experience.
- Results and analysis oriented
MISSIONS
- Sales assistant, supervised by the sales manager.
- Organise and use the prospect/customer file to promote and propose Koust offers to
Koust's offers to the hotel and catering industry
- Phoning
- Consolidation of CRM prospects/customers: prospects registered in Koust applications on
internet
- Online demonstrations of Koust software solutions
- Customer follow-up: online help, email response
Position to be filled in September 2022 for a period of one or two years.
CV and cover letter: oanez.legoff@koust.net
Sales assistant internship
PROFILE
• Niveau d'études : BAC +1 à BAC+5
• Personne autonome, indépendante, entreprenante, passionnée, ayant le sens du contact.
• Intéressé par le milieu de la restauration,
• A l'aise à l'oral. Anglais souhaité
• Convaincu par les bénéfices d'un logiciel de relation client : CRM
• Attaché à la qualité du parcours client.
• Orienté « résultats et analyse »
MISSIONS
• Assistant commercial, encadré par le responsable commercial.
• Organiser et exploiter le fichier prospect/client Pipedrive pour promouvoir et proposer les
offres Koust adressées aux entreprises CHR (Hôtellerie – restauration)
• Phoning
• Consolidation des prospect/client CRM Pipedrive : prospects inscrits aux applications Koust sur
internet
• Suivi client : aide en ligne, réponse à la messagerie
Developer internship
PROFILE
Technical skills
Good command of languages and development tools:
APEX Development Environment
Web applications (e.g. JavaScript and other related software....)
Knowledge of WordPress CMS
Programming languages (e.g. HTLM, SQL, PL/SQL)
Knowledge of agile development methodologies
Professional skills
Ability to work in a team
Ability to adapt to evolving development methods
Continuous self-training
Adaptability and strength of proposals to meet customer demands while respecting development standards
Timeliness to make deliverables on time
ROLE AND RESPONSIBILITY
The developer carries out all the functionalities of a web site/application. He defines and implements a technical solution to design customised sites/applications or adapt existing technical solutions.
Develop, test and validate all technical functionalities.
Provide technical support throughout the life of the project.
Prepare and carry out unit tests.
Carry out load tests.
Correction of problems reported by the customer.
Développeur web et mobile CDI
L'ENTREPRISE
Koust est une start up implantée à Brest depuis 2017. Koust est un logiciel de gestion en ligne pour les restaurateurs qui permet de maitriser les approvisionnements de matières premières et de contrôler leur rentabilité.
La start-up propose régulièrement de nouvelles fonctionnalités et est en perpétuel développement. Nous cherchons actuellement à renforcer notre équipe afin de développer l'entreprise auprès des professionnels de la restauration.
Au sein d'une équipe de développement de 3 personnes, vous prendrez en charge :
la conception de nouveaux développements
la mise en oeuvre de nouveaux projets tout en assurant le bon fonctionnement
d'applications en production.
Rejoindre Koust, c'est intégrer une entreprise à taille humaine, avec une équipe bienveillante et jeune où le mot d'ordre est «Progression» !
PROFILE
Au sein d'une équipe de 3 personnes, vous serez en charge d'accompagner les développeurs afin de garantir la réussite technique des projets et de suivre la roadmap fixée.
Niveau d'études : BAC+5
Capacité à travailler en équipe
Capacité à s'adapter à des méthodes de développement évolutives
L'auto-formation continue
Fort goût du challenge
Explorer de nouvelles technologies
Imaginer pour nos clients les outils de demain
Les principales technos que nous utilisons :
IONIC – Angular
API Rest, APEX oracle , PL/SQL
Réseaux de neurone récurrent (RNN)
MISSIONS
Avec une double casquette de développeur web et mobile vous possédez également des capacités managériales et organisationnelles.
Vous serez en charge de la gestion des projets et des sprints (suivi des délais, gestion des objection, définition des tâches, répondre aux questions, résoudre les blocages,)
Prendre en charge les demandes d'évolution de nos applications métiers liées à la restauration WEB et mobile
Gérer la qualité de service et établir des actions préventives
Proposer de nouvelles fonctionnalités
Rédiger la documentation associée.
Mise en place de rapports mensuels mobile et web et définition des indicateurs à mesurer.
Interagir avec des experts pour échanger sur des points techniques.
Mise en plave de la RoadMap
Garantir le niveau de qualité avec l'évolution du logiciel
Participer à la R&D
POSTE EN PRÉSENTIEL BASÉ À BREST