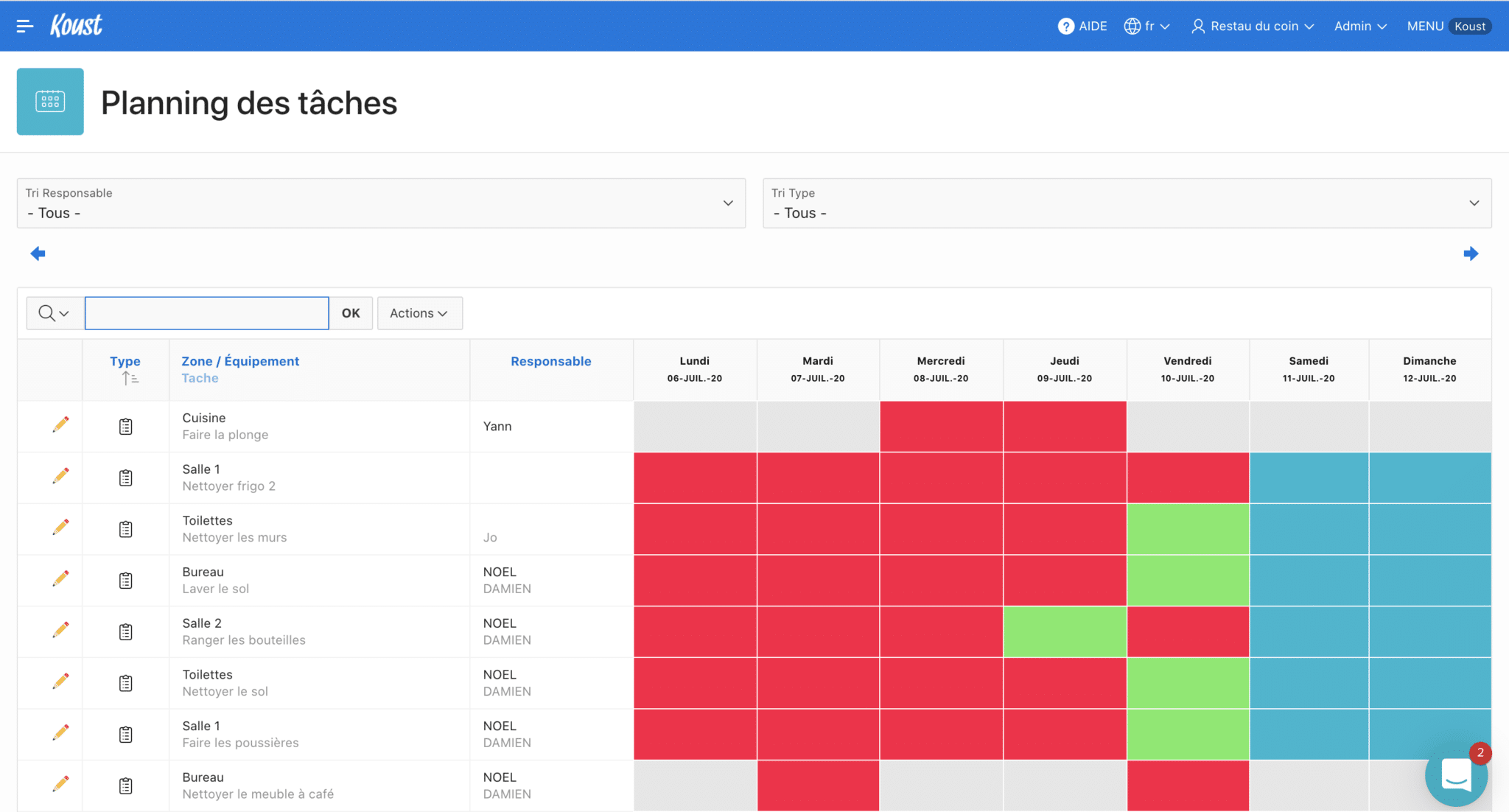 The solution for plan your
cleanup plan
Assign tasks to each employee easily. Consultez l'ensemble des actions à réaliser en un coup d'oeil grâce au task schedule.
Create tasks by zone, equipment and manager
View upcoming tasks in a calendar
Customized access according to users
Track completed and overdue tasks
Access analysis charts and tables
Transparency towards your clients
View and interpret the number of tasks validated or overdue thanks to our module analysis and history.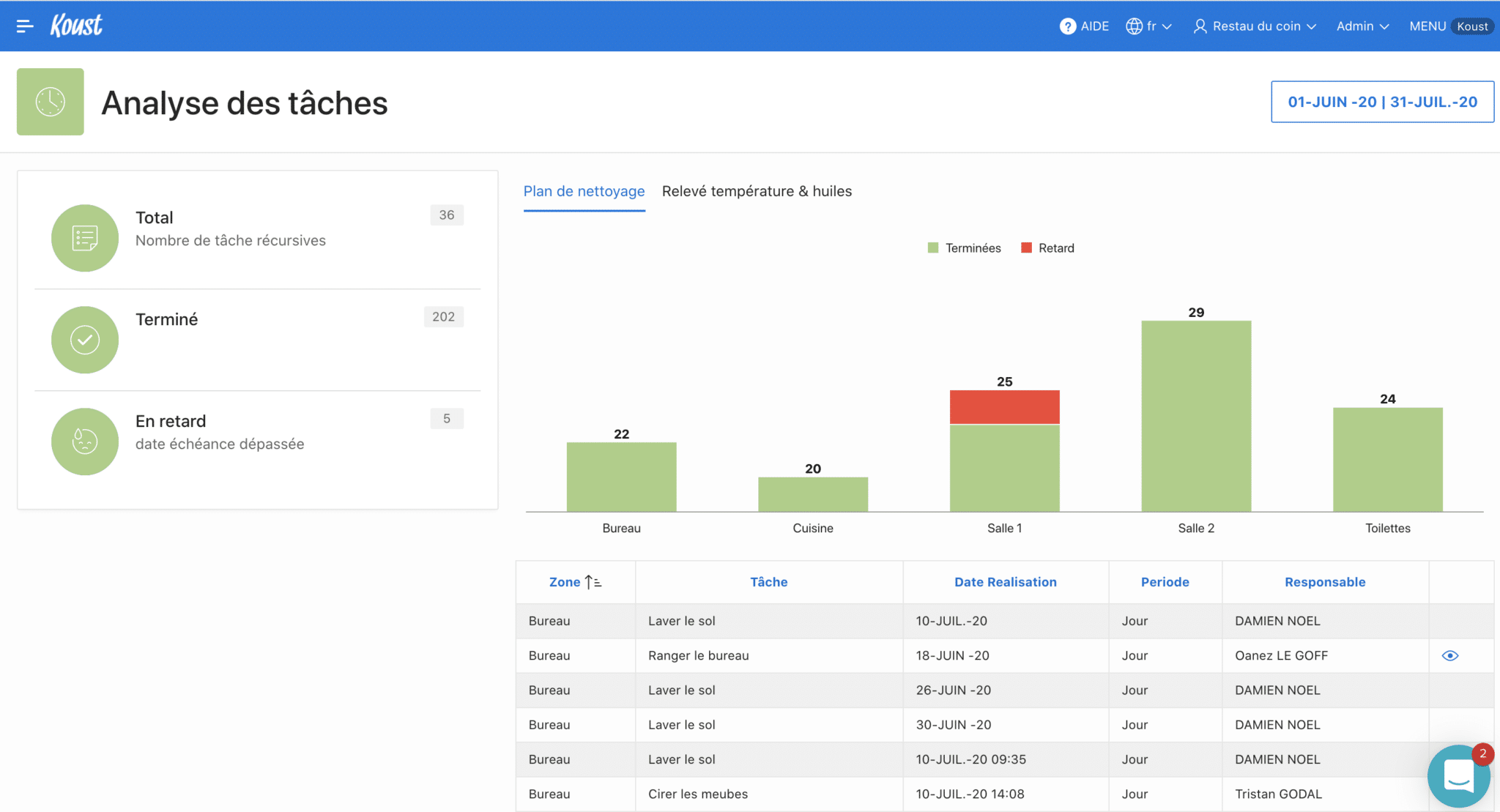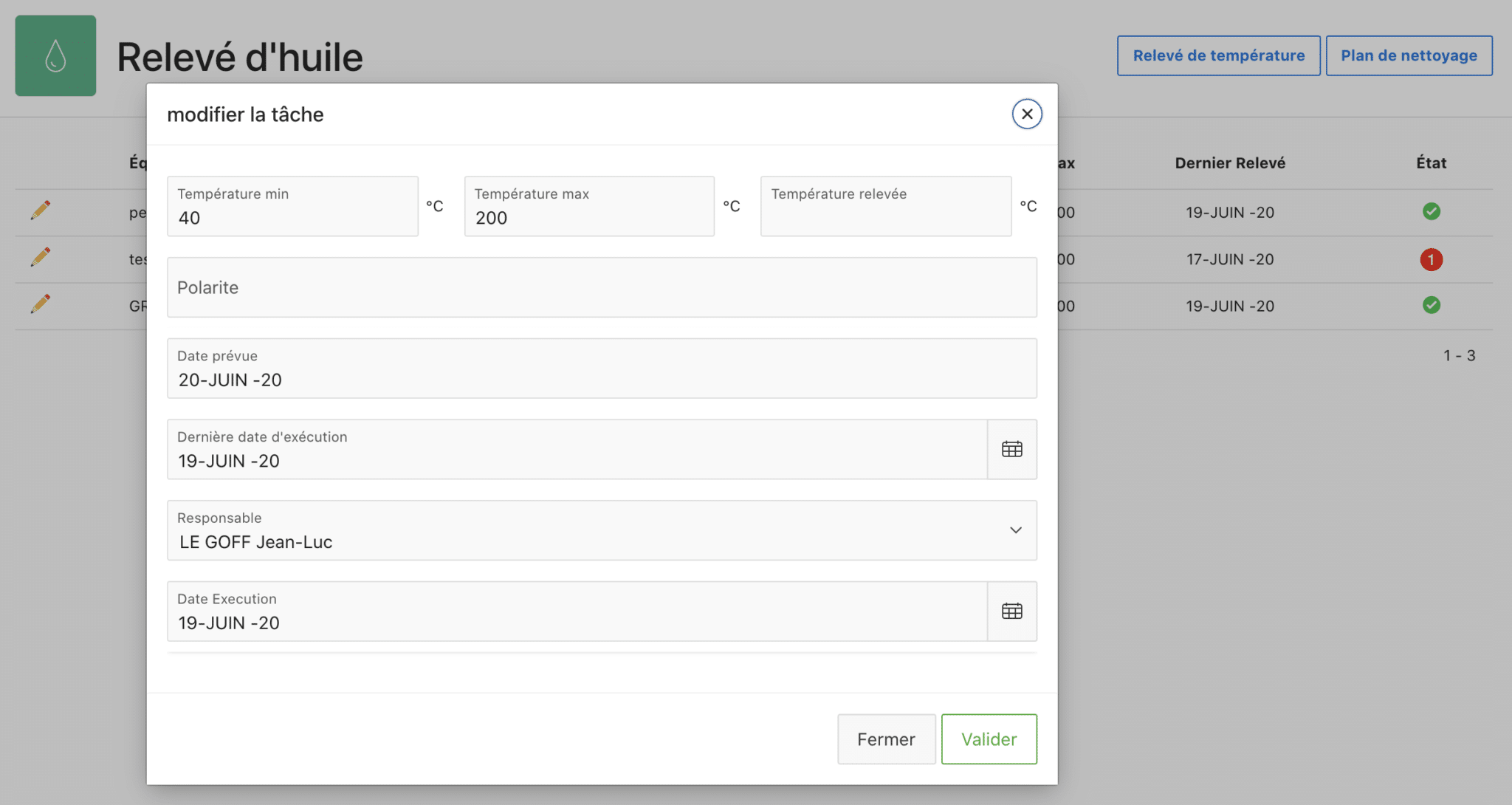 Statement oil
Check and control the temperature of your cold rooms and deep fryers.
Raise your cold room temperatures
Follow temperature variations on curves
Measure the polarity of your oils
want to know more?
Additional articles
A simple solution for you and your customers