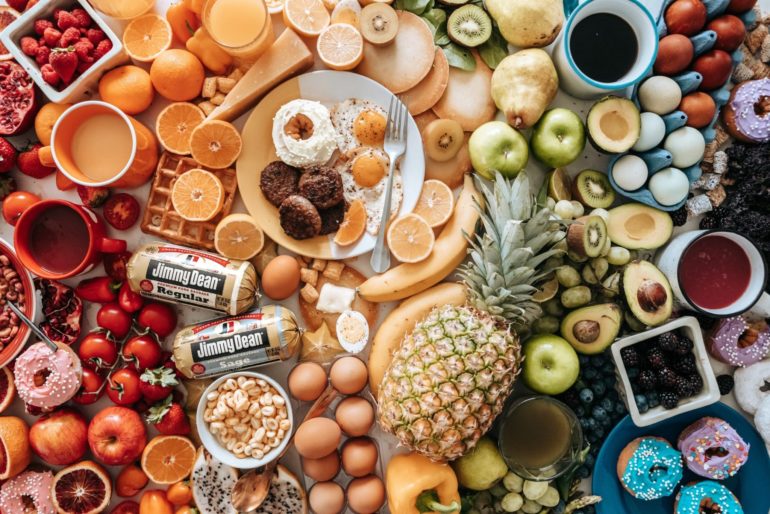 Restaurant Allergen List
On estime aujourd'hui que 3,5 % des adultes et 8 % des enfants sont touchés par une ou plusieurs allergies alimentaires. Des chiffres qui ne cessent d'augmenter au fil des années. Il est donc nécessaire d'informer les consommateurs sur les composants de ce qu'ils ingèrent et de dresser la liste allergène restaurant.
Restaurant owners are therefore obliged to inform their customers about the presence of allergens in the dishes served in their establishment, since 1 July 2015.
Restaurant Allergen List:
La liste allergène restaurant des 14 allergènes alimentaires majeur :
1. Cereals containing gluten: wheat, rye, barley, oats, spelt, kamut, etc.
2. Peanuts and peanut products
3. Nuts: walnuts, almonds, hazelnuts, cashews, pecans, pistachios, etc.
4. Mustard and mustard products
5. Crustaceans and crustacean products
6. Soybeans and soy products
7. Milk and milk-based products
8. Fish and fish products
9. Molluscs and mollusc products
10. Celery and celery products
11. Œufs et produits à base d'œufs
12. Sesame seeds and sesame seed products
13. Lupin and lupin products
14. Sulphur dioxide (SO2) and sulphites (concentrations above 10 mg/kg or 10 mg/litre)
NB : Cette liste des allergènes présents doit aussi inclure les OGM et édulcorants.
What does the law say?
La présence de l'un de ces allergènes dans les plats servis doit être portée à la connaissance des clients par le restaurant, à l'écrit. Le nom de l'allergène doit être précisé de manière claire et lisible. Dois apparaître le nom de l'allergène en entier, par exemple, il est interdit de faire figurer seulement lécithine pour parler de lécithine de soja. 
The restaurant owner must therefore keep a list of all allergens present in these dishes, and update it whenever the restaurant owner modifies or changes the dishes.
The establishment should also mention the possibility of free and direct access to information on the presence of allergens: "Information on the allergens contained in our dishes can be consulted at the cash desk, or by asking the staff". It is therefore important that all staff are aware of the allergens contained in each dish.
Allergens can be written in italics, bold or underlined. 
Afin de réduire au maximum tout risque de contamination, tous les produits non préemballés doivent obligatoirement prévenir les consommateurs de la présence envisageable d'allergènes placée à proximité du produit avec la mention écrite "peut contenir des traces de … ".
How to display allergens in your restaurant?
Bien que cela soit faisable, il n'est pas obligatoire de faire mention de la liste allergène restaurant des allergènes contenus dans vos plats directement sur votre carte ou votre menu. En effet, d'un point de vue pratique, devoir changer toutes vos cartes dès que vous modifiez l'un des ingrédients d'une de vos recettes, n'est pas des plus pratiques ni des plus économiques.
You can simply mention at the entrance of the restaurant, or by what means, the mandatory display containing information on allergens is available.
Restaurateurs therefore often display their list of allergens in the form of tables. Allergens must be shared in a clear written display. Finally, this list must be available to any customer who requests it.
What does Koust offer you?
Nous vous proposons de créer au sein de l'application Koust votre propre tableau allergène afin de signaler tous les allergènes présents dans vos plats.
Afterwards, you can share this table with all your customers using a QR code provided directly by our software.
Vos clients n'auront donc qu'à scanner le QR code à l'aide de leur smartphone et seront automatiquement dirigés vers le tableau des allergènes. Vous pouvez mettre à jour le tableau à tout moment sans avoir besoin de changer votre QR code.
This QR code can be placed on each table or on your counter. You can add an explanatory text to guide your customers to your QR code.
Afin d'en savoir plus sur notre solution de traçabilité, l'équipe Koust vous invite à consulter notre article : Tableau allergène – comment afficher les allergènes ?