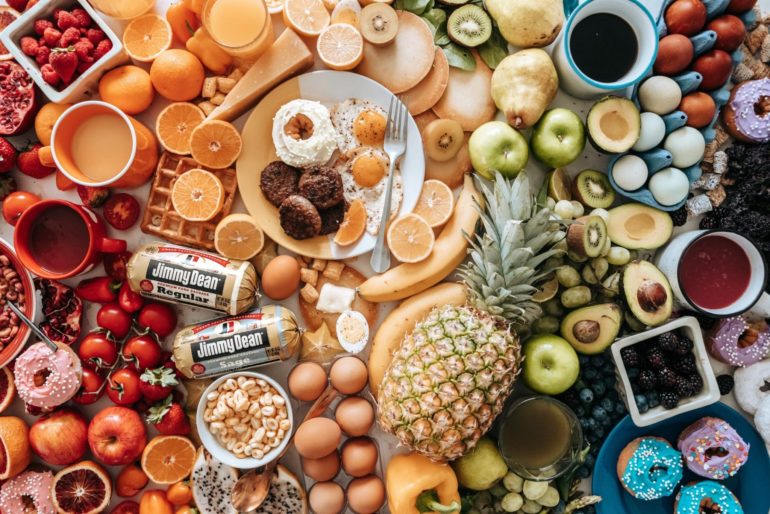 Restaurant Allergen List
It is estimated that 3.5% of adults and 8% of children are affected by one or more food allergies. It is therefore necessary to inform consumers about the components of what they eat and to list the allergens in restaurants.
Restaurant owners are therefore obliged to inform their customers about the presence of allergens in the dishes served in their establishment, since 1 July 2015.
Restaurant Allergen List:
The restaurant allergen list of the 14 major food allergens:
1. Cereals containing gluten: wheat, rye, barley, oats, spelt, kamut, etc.
2. Peanuts and peanut products
3. Nuts: walnuts, almonds, hazelnuts, cashews, pecans, pistachios, etc.
4. Mustard and mustard products
5. Crustaceans and crustacean products
6. Soybeans and soy products
7. Milk and milk-based products
8. Fish and fish products
9. Molluscs and mollusc products
10. Celery and celery products
11. Eggs and egg products
12. Sesame seeds and sesame seed products
13. Lupin and lupin products
14. Sulphur dioxide (SO2) and sulphites (concentrations above 10 mg/kg or 10 mg/litre)
NB: This list of allergens present should also include GMOs and sweeteners.
What does the law say?
The presence of any of these allergens in the dishes served must be brought to the attention of customers by the restaurant in writing. The name of the allergen must be specified in a clear and legible manner. The name of the allergen must appear in full, e.g. only lecithin may not be used to refer to soy lecithin. 
The restaurant owner must therefore keep a list of all allergens present in these dishes, and update it whenever the restaurant owner modifies or changes the dishes.
The establishment should also mention the possibility of free and direct access to information on the presence of allergens: "Information on the allergens contained in our dishes can be consulted at the cash desk, or by asking the staff". It is therefore important that all staff are aware of the allergens contained in each dish.
Allergens can be written in italics, bold or underlined. 
In order to minimise any risk of contamination, all non-pre-packaged products must warn consumers of the possible presence of allergens placed in the vicinity of the product with the written statement "may contain traces of ...".
How to display allergens in your restaurant?
Although it is feasible, it is not compulsory to list the restaurant allergens in your dishes directly on your menu. Indeed, from a practical point of view, having to change all your cards as soon as you modify one of the ingredients of one of your recipes is not the most practical or economical.
You can simply mention at the entrance of the restaurant, or by what means, the mandatory display containing information on allergens is available.
Restaurateurs therefore often display their list of allergens in the form of tables. Allergens must be shared in a clear written display. Finally, this list must be available to any customer who requests it.
What does Koust offer you?
We suggest that you create your own allergen table within the koust application to indicate all the allergens present in your dishes.
Afterwards, you can share this table with all your customers using a QR code provided directly by our software.
Your customers will simply scan the QR code with their smartphone and be automatically directed to the allergen table. You can update the table at any time without having to change your QR code.
This QR code can be placed on each table or on your counter. You can add an explanatory text to guide your customers to your QR code.
To find out more about our traceability solution, the koust team invites you to read our article: Allergen table - how to display allergens?