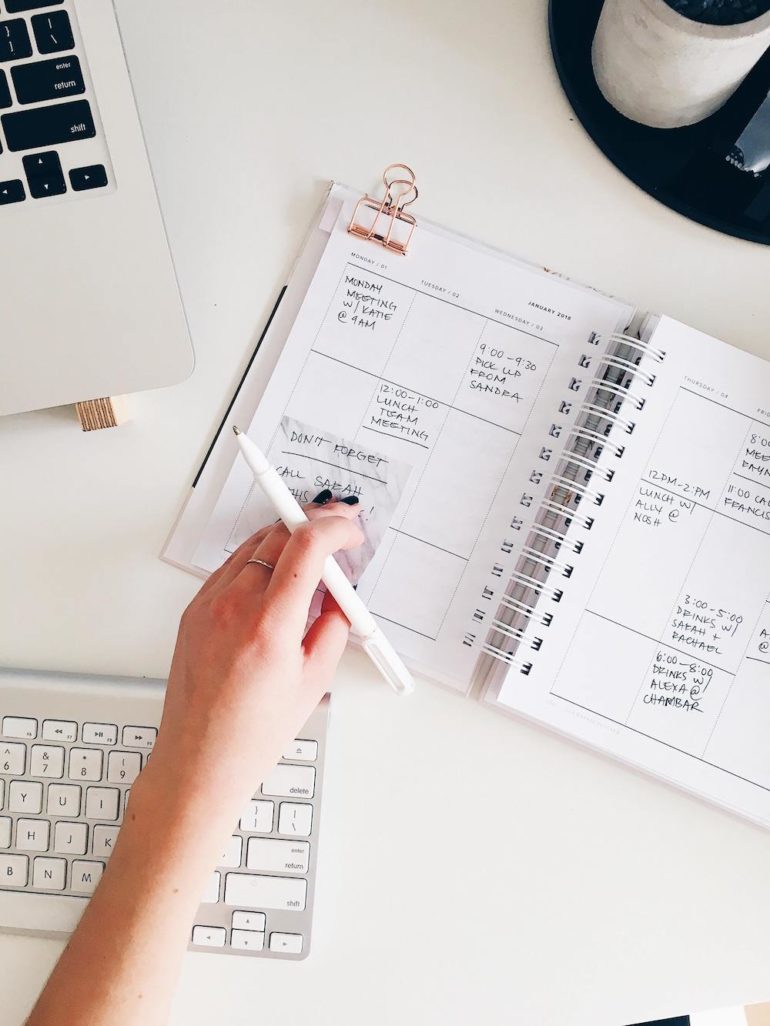 Planning of catering
Catering planning: The use of schedules is essential, especially in the catering and food industry.
But what are the essential planning requirements for a successful establishment? 
Production planning 
The production schedule is an essential tool for organising your working time. It is the essential catering schedule to be implemented in your establishment. This internal planning tool allows you to structure and control your production time and costs, but also your wage costs. This schedule allows you to assign managers to specific tasks in your internal production process.
It is therefore important for a structure evolving in the food industry to use this type of catering planning. It will allow you to save time and money.
For better efficiency, your production schedule should be intuitive and visual to make it easier for you and your staff to read.
What will a production schedule do for you?
Reduce your labour costs and optimise your human and material resources. Indeed, this planning will enable you to reduce, or even eradicate, time wastage and will improve the progress of your tasks.
Manage your stock more accurately by avoiding food waste and stock shortages.
Have an overview of your work over several days, weeks or months.
Have a better organisation of your working time and a better distribution of tasks within your teams.
Organise your deliveries more easily.
Not having a production schedule will be felt over time in your establishment. You risk causing :
Customer dissatisfaction and frustration due to delays in orders or delivery
Your team members are likely to be stressed and demoralised by poor organisation and an uneven and inappropriate pace of work.
Big losses of money, through food losses or poor optimisation of your human resources.
What should your schedule include?
Your production schedule should include a number of elements.
The basis of your production planning is simply a calendar.
It must be up to date and editable so that all the necessary information can be entered.
You should introduce as a priority :
Your recipes and their technical sheets
Determine the number of portions needed to prepare
The material cost for all your portions (Example: your material cost for the production of 100 portions of tarts planned for 24 May 2022)
Appointing managers for each recipe, but also for your sub-recipes
You can add the recipient(s) of your recipes (if necessary).
Where can I do my production planning?
It is possible to do this planning in Excel or Google Sheets, but this is likely to be extremely time-consuming. Moreover, your data will not be centralised, they will not be linked together, for example, it will be difficult to link your technical sheets to your recipes.
Furthermore, this tool is not designed to be used by several people, which may lead to bugs and unintentional changes to the file.
Finally, making a production schedule on Excel will be unintuitive and difficult to set up if you are not a software professional.
So although it is possible to use this tool for your production planning, we do not recommend it, as it may make your work considerably more difficult.
Why is Koust your best ally in creating your production schedule?
With Koust, creating your production schedule is easy.
All you have to do is fill in your information in our schedule.
All you have to do is select your recipes, which are already pre-entered in the software, and this will link your data sheets directly to your calendar.
How to create your Koust production schedule?
Stage 1 -
You will enter the type of production you wish to enter (inter-facility transfer, bakery production, etc.).
Enter the date you want for this production.
The recipient (your restaurant, delivery, Mr Robert, Self...)
The number of portions you wish to produce for your recipe.
Stage 2 -
You will be able to enter all your recipes and sub-recipes for this date:
Enter your pre-registered recipe in Koust, your technical data sheet is automatically linked to your dish.
Choose the desired quantities and units.
Choose the type of your recipe (dish, dessert, starter, pastry, side dish, etc.)
You can also directly enter complete menus that you have predefined.
Your production will then be listed, but also as a calendar by month and day.
You can then decide who is responsible for each of your recipes and sub-recipes, but also consult your technical sheets directly in your calendar.
You will also be able to see how much your production costs will be for each recipe and all the ingredients you will need.
With the Koust production planner, you will be able to organise yourself easily, but above all efficiently in the long term.
Order planning
The supplier order schedule allows you to plan your supplier orders over several weeks or even several months. It also allows you to be always up to date with your stocks and to avoid unpleasant surprises. This type of planning is very useful, especially for collective restaurants.
Human resource planning
Your HR schedule allows you to have a long-term view of your employees. Thanks to this schedule, you will be able to manage the days of leave to be respected in the catering industry, and have a good overview of the working time of each of your employees. It is an essential tool for any establishment to organise and manage its human resources in the best possible way.
Healthplanning
This catering schedule will allow you to manage the cleanliness of your establishment by assigning tasks to each person or by appointing a person responsible for cleaning each day.
This will ensure thathygiene tasks are carried out in a consistent manner.
As you will have understood, knowing how to organise yourself well is one of the keys to a successful restaurant. You will save time, money, but also the well-being of your staff.
Using any kind of planner will make this easier.