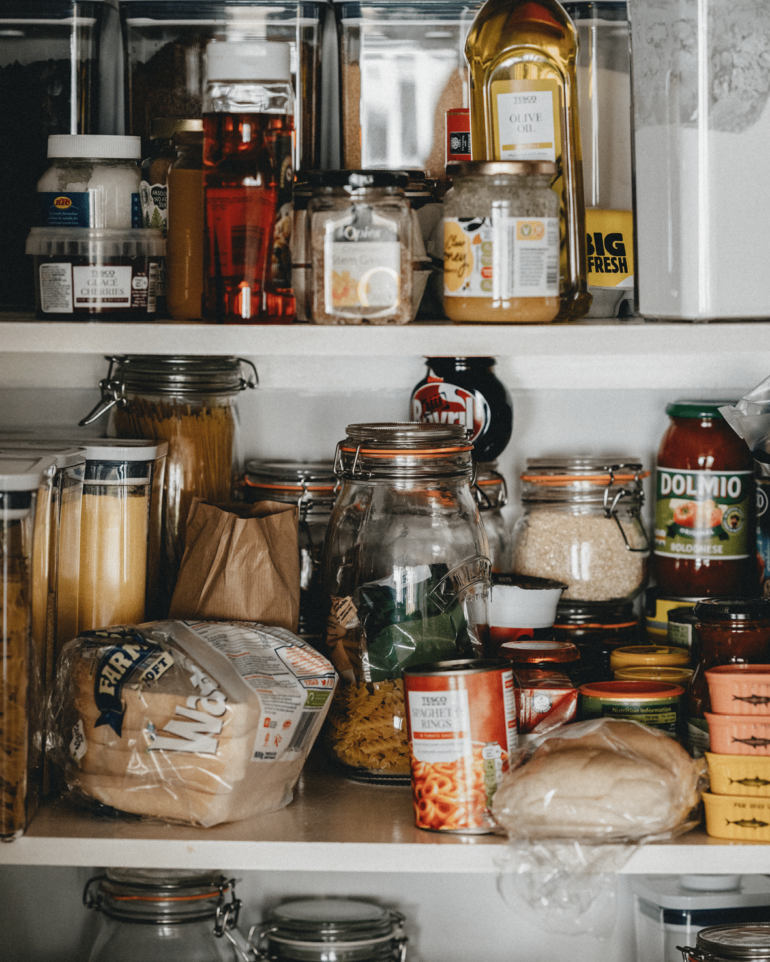 Hotels and restaurants: how to control your food stocks?
This article was written in collaboration with our partner Thaïsa hotel and hotel-restaurant management software.
Running a hotel or hotel-restaurant inevitably means handling food stocks. Whether it's for breakfast, room service or simply because you have a restaurant, you are bound to have to manage this type of product.
Problem: it's a real challenge! Too much stock leads to waste and cost to the company. On the contrary, not enough stock will lead to unstable service quality and customer dissatisfaction!
Here are 3 tips to help you better manage those famous stocks.
1 - Establish internal procedures to manage stock
What is a stock? Stock is defined as raw materials, goods or finished food products intended for sale. (e.g. food that will be used in a recipe or a can of soda that is sold as is).
Before looking for ready-made solutions to manage your food stocks, think about organising yourself internally. Good logistics are recommended.
First and foremost, educate and train your employees on the importance of well-managed stocks and how to control them. You can even go so far as to designate specific managers to ensure that physical inventories are carried out rigorously. 
The pitfall to avoid is that only one person should know how stock control and inventory is done. If this person is ill or absent, other team members must be able to take over. 
Raising the awareness of the whole team will also allow them to report information in real time on product-related incidents. (e.g.: loss of goods following a fall, spoiled foodstuffs spotted, etc.).
Put in place clear procedures and methods for carrying out stocktaking. This will allow you to avoid human error or oversights (e.g. specific times/days when stocktaking should be carried out, e.g. days when the store is closed).
Finally, remember to keep the food stock in question well organised. It is much easier to do a proper inventory of a well-stocked storeroom or fridges. Again, this avoids mistakes, and therefore cost, customer dissatisfaction and other associated consequences.
2 - Equip yourself with dedicated management software
Managing your hotel or hotel restaurant's food stock by hand can be tedious, especially if you want to take your management strategy further.
In order to control your costs, your food stocks and your profitability, it is interesting to equip yourself with dedicated software . The objective: to increase your gross margin by controlling the entire chain. From procurement, to costs, to pricing, to consumption, to ordering from suppliers.
No more paper and calculators, you will have access to dashboards allowing you to monitor relevant indicators and data. You will be able to take a step back and make decisions accordingly.
Example: It is generally recommended that the cost of food and raw materials should not represent more than 30% of the selling price of the final product. This is an easy indicator to follow in a management tool.
Beyond the notion of cost and profitability, this type of management module is useful for monitoring stock levels, avoiding stock-outs or managing supplies and suppliers.
In short, everything to simplify your life.
3 - Anticipate connectivity with the rest of your hotel ecosystem
Be careful not to forget the specificity of a hotel or hotel-restaurant: unlike restaurants alone, your digital ecosystem is much more complex. Moreover, managing your establishment does not only rely on tracking the food stock (and this is logical).
It is therefore essential to consider connectivity between hotel software. The goal: to build a digital solution that works (and doesn't waste your time and energy).
The first essential connection is between your stock management software and your cash register software. Ideally, this cash register should also be connected to your PMS software in order to centralise the management of your establishment.
These are some of the things to consider when choosing your restaurant's cash register. It would be a shame to get stuck because your till does not fit in with the rest of your ecosystem.
Your digital solution must be at the service of your establishment, i.e. adapted to the needs of your hotel, easy to use and flexible enough to look forward to the future with serenity.
To make sure you make the right choice, anticipate as much as possible:
Make a list of the features and services you need or may need.
Identify software that can meet these expectations.
Check the list of partners or ask your business contacts directly if they connect with each other.
Make your choice by combining these 2 elements
If you are lost, follow this simple rule: avoid hotel software that is too closed. (no partners, no free open API, charging you for connections with other tools...).
Conclusion
Keeping track of the food stocks in your hotel or hotel-restaurant is an excellent idea for limiting unnecessary costs and increasing your profitability. Beyond the internal organisation, do not hesitate to equip yourself with dedicated software that connects to your establishment's digital solution.