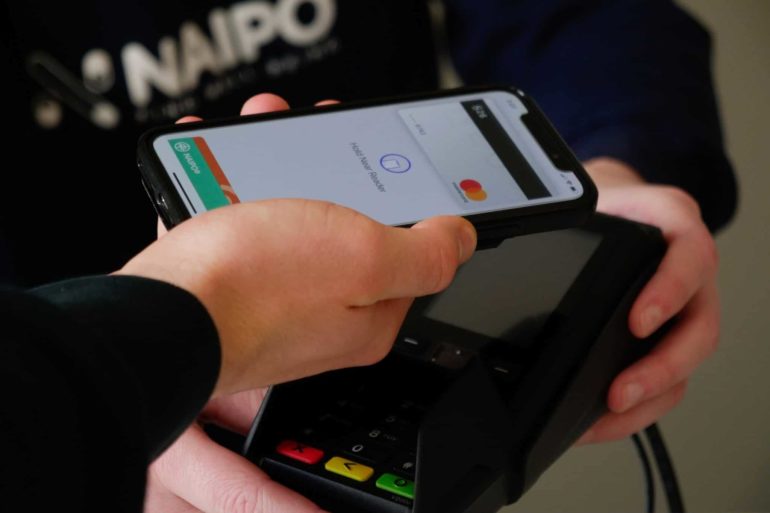 How is digital transforming payment in the restaurant industry?
Bon nombre de secteurs ont entrepris le virage de la digitalisation il y a de nombreuses années. Cependant, le secteur de la restauration reste perçu comme un des moins avancés dans cette transformation. L'arrivée de la crise sanitaire a rebattu les cartes et a forcé les gérants des cafés, hôtels et restaurants à repenser leur manière de travailler. L'incitation à favoriser le sans contact a poussé le secteur de la restauration à opter pour des outils digitaux, c'est le cas notamment de l'encaissement. 
Payment in the restaurant industry 
Les moyens de paiement sont en constante évolution pour coller toujours plus aux attentes des consommateurs en matière d'expérience d'achat. En effet, aujourd'hui, il ne s'agit plus seulement d'encaisser le client, mais d'accepter l'ensemble des moyens de paiement, de fluidifier la dernière étape du parcours d'achat, de proposer une offre même en dehors du restaurant, mais enfin et surtout d'apprendre à connaître sa clientèle. 
Après une hégémonie des règlements par espèces et chèques, ces derniers tendent à disparaître au profit de moyens de paiement électroniques. Par exemple, le paiement sans contact, particulièrement conseillé lors de la Covid pour éviter toute contamination. En 2020, selon Statista, c'était plus de 72 millions de cartes bancaires qui étaient en circulation en France. Ce qui prouve bien que ce type de paiement est devenu LE moyen de paiement privilégié des Français. 
Why and how to go digital? 
Some reluctant people may still wonder about the benefits of switching to digital payment, yet the advantages of this type of payment are numerous! 
Toucher une clientèle plus large : les nouveaux moyens de paiement digitaux permettent aux restaurateurs d'accepter toutes les cartes bancaires. Dans toutes les langues et devises, mais aussi les paiements effectués par téléphone. Ainsi, au moment de régler, plus de mauvaises surprises ! 
Plus rapide : adieu le temps perdu à compter et à recompter la note réglée en pièces de 20 centimes et la queue de clients qui s'impatientent pour être encaissé, fini également le temps passé à faire la caisse en fin de service ! Le paiement digital vous permet de gagner un temps précieux avec un encaissement et une remontée des informations automatisés. 
More secure: the digitalisation of payment methods leaves little room for fraudulent payments, typing errors and holes in the till. Cash in with a clear conscience. 
Building customer loyalty: thanks to new technologies, it is easy to keep track of the number of customers in your establishment and to offer them promotional offers based on their visiting habits!
Measuring customer satisfaction: these new features also allow customers to express their satisfaction through tips left when paying at the table or through reviews left directly on the Eftpos terminal. 
After reviewing the advantages, let's see how to switch to digital payment methods! 
Opt for a modern POS terminal connected to your cash register so that the customer experience in your establishment is optimal and that the payment stage is no longer a stressful moment for you and your staff. 
Give your customers the choice to order from anywhere with Click and Collect! 
Offer the luxury of eating your food directly at your customers' homes through home delivery!  
To save even more time and to respect sanitary measures, think about paying at the table. 
Surround yourself with trusted partners! 
Vous l'aurez compris, le secteur de la restauration est, lui aussi, en proie à de nombreux changements liés à la digitalisation et au contexte économique et sanitaire que nous traversons. Ainsi, votre activité évolue et vos outils de gestion doivent être capable de tenir le rythme. C'est ce que propose L'Addition à l'ensemble des acteurs du CHR avec un ensemble d'outils fiables, modernes et sécurisés ! 
Le plus ? Du Click and Collect au paiement à table, tout est connecté avec leur solution de caisse enregistreuse. Oubliez donc les saisies manuelles et les potentiels oublis. Ainsi, l'ensemble de ces avantages combinés vous permettent d'accélérer la croissance de votre établissement. 
Payment is now an indispensable part of the customer experience. Habits have changed and so have our ways of consuming. So listen to your customers and prospects, and don't hesitate to adapt your activity!