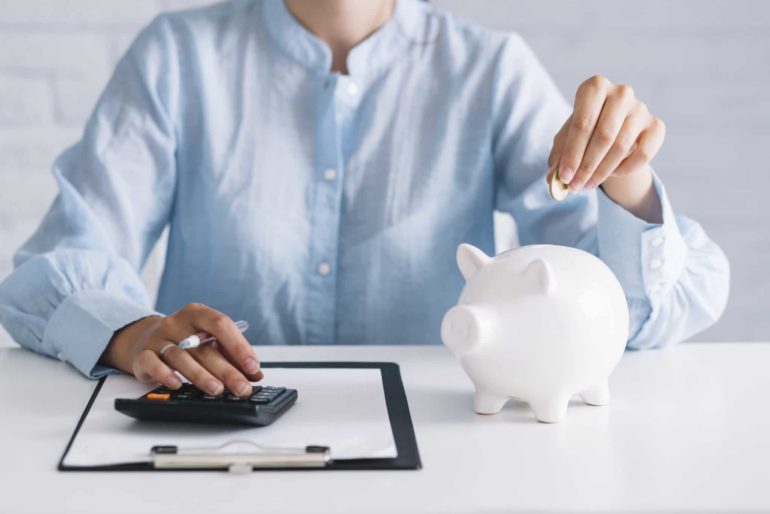 Restaurant opening cost
There are many restaurant opening costs to take into account when you open a restaurant. On the one hand, the investments for premises, equipment or even upstream. But also the cost of labour, raw materials and finally communication and marketing.
You must take into account all these costs at the time of your project launch, and of course in your Business plan.
The location
Le premier coût d'ouverture restaurant réside dans le lieu et les bâtiments que vous allez utiliser pour votre restaurant. Qu'il s'agisse d'une location ou d'un achat, vous devez établir un coût prévisionnel pour l'immobilier.
Le choix de l'emplacement lors de l'ouverture d'un restaurant est primordial. En effet, le choix du secteur va déterminer le type de clientèle que vous allez attirer. Choisissez une localisation attractive en fonction de la cible visée. Si votre cible vise les personnes actives que vous souhaitez attirer le midi dans votre restaurant, tournez-vous vers un emplacement proche de bureaux et de zone commerciale par exemple. Cela vous assurera une clientèle régulière et vous pourrez vous focaliser sur d'autres points de votre ouverture, par exemple le recrutement de vos salariés ou la mise en place de votre carte. Mais il faut comprendre que le choix de votre emplacement va donc engendrent des coûts en fonction de la localisation, mieux, vous serez placé, plus le loyer sera élevé, vous devez donc prendre en compte ce coût.
Ensuite, il faut mesurer le coût du matériel, que ce soit le matériel de cuisine ou pour la salle.
The stock
Le coût d'ouverture restaurant dépend aussi des stocks. C'est pourquoi, dans un second temps, vous devez vous pencher sur les coûts que vont vous générer vos stocks. En effet, vous devez vous constituer un stock de matières premières avant l'ouverture de votre établissement. Ce stock vous assure d'être prêt pour l'ouverture et de pouvoir recevoir vos clients en toute sérénité. Pour établir ce stock de départ, vous pouvez vous aider de l'application KOUST. En effet, le stock minimum n'est pas identique pour tous les restaurants. Il varie d'un établissement à un autre, en fonction du nombre de couverts dont vous disposez du nombre de plats à votre carte ou encore du nombre de vos chiffres d'affaires.
Une fois ce stock de départ fixé, il vous faut passer les commandes à vos différents fournisseurs, ensuite stocker et dans certains cas étiqueter vos produits afin d'assurer leur traçabilité. Le logiciel propose également un module de traçabilité pour vous guider et vous accompagner dans les procédures HACCP à respecter.
The staff
Un des éléments essentiels à prendre en compte dans le coût d'ouverture restaurant est l'embauche de personnels au sein de votre entreprise. En effet, c'est une des dépenses les plus couteuses et les plus importantes pour votre établissement.
Afin de maîtriser vos couts salariaux, vous devez faire un plan d'embauche, celui-ci consiste à lister les compétences dont vous allez avoir besoin pour l'ouverture de votre établissement. Demandez-vous de combien de personnes, vous estimez avoir besoin pour assurer tous les services et pour servir tous vos clients.
Cela induit donc que vous ayez défini à l'avance le nombre de clients potentiel quotidien que vous allez accueillir, mais également le nombre de jours où le restaurant sera ouvert.
Communication
Enfin, la dernière étape pour estimer le coût d'ouverture restaurant et pas des moindres, la communication. Faire de la publicité pour votre entreprise est primordiale. Aujourd'hui, le bouche-à-oreille ne suffit plus, il vous faut donc attirer des clients par d'autres moyens.
Vous avez plusieurs manières de mettre en place une stratégie de communication au sein de votre établissement. Vous pouvez notamment utiliser les méthodes de web marketing, c'est-à-dire de la communication digitale. Cette communication peut se traduire à travers les réseaux sociaux, des newsletters ou encore en alimentant votre site web. La communication digitale demande certaines compétences, mais elle peut vous donner de la visibilité à moindre coût.
Vous pouvez également vous tourner vers des supports print, comme des cartes de visite, des plaquettes ou encore vos cartes et menus. Vous devrez prendre en compte le cout du design, mais aussi de l'impression chez un imprimeur si vous voulez que celle-ci soit qualitative et renvoie une bonne image de votre établissement.
Photo credit: Peoplephoto created by freepik - www.freepik.com