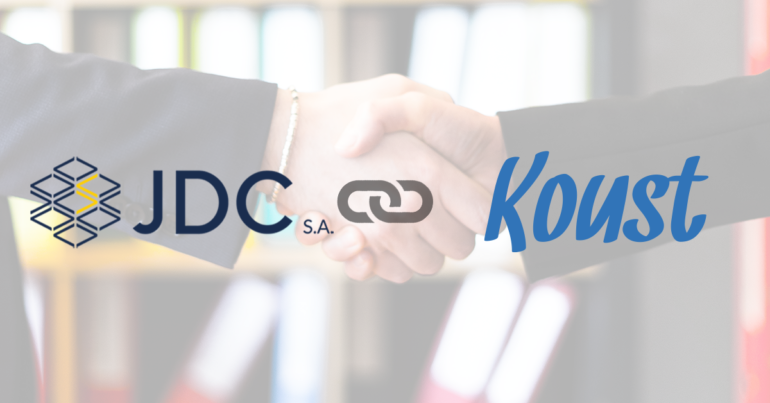 Koust and JDC: New partnership
Koust and JDC are joining forces to simplify the work and daily life of their users. And this by connecting their two respective software, management software and cash register software.
The two software applications for restaurants lay the foundations of a collaboration to simplify the work of restaurant owners.
Indeed, the two applications have complementary functionalities.
Responding to requests from conservators
To develop his business, the restaurant owner must manage and organise himself by integrating technological developments. Restaurateurs are faced with several problems, including:
- The multiplication of digital solutions,
- The duplication of data between these applications,
- The lack of communication between these digital tools
By developing interfaces between their tools and data, Koust and JDC want to simplify the work and give more value to professionals.
JDC manages the "sales" side, i.e. the checkout and customer follow-up software.
The Koust application manages the "back office". This means supply management, management control and sales analysis to boost the profitability of the restaurants.
Numerous user benefits
This collaboration therefore allows users of both platforms to connect them. And thus increase the amount of data to be analyzed, which strengthens their competitiveness and profitability.
Indeed, the Koust management software can analyse the sales data of the cash register and know for example the most sold and most profitable dishes. It also allows to control stock discrepancies and losses in the restaurant, while knowing where these losses come from and therefore the corrective actions to be taken.
Finally, this collaboration brings to the restaurant owners a simplification of the management of their establishment by automatically importing the sales from the cash register into Koust.
The two companies have decided to collaborate to develop interfaces and facilitate the work of restaurants. And finally to propose a complete solution to develop their results.