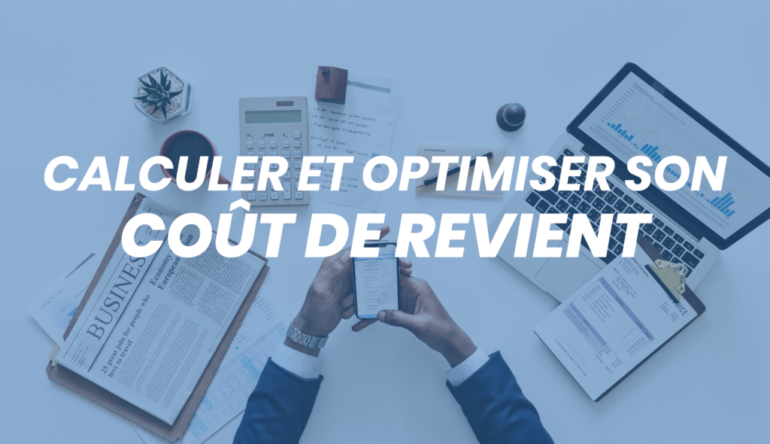 Restoration costing
The cost of production is the essential element to guarantee the good health of a restaurant. However, the calculation of this performance indicator is not straightforward. This is why we offer you a description of these aspects so that all these calculations hold no more secrets for you!
Why is my cost important in the kitchen?
Everything we measure gets better.

Bob Parson
The cost price is a very important element to ensure the good management of your establishment. Indeed, it generally represents 1/3 of your overall expenses. Moreover, it must be monitored regularly due to the constant evolution of prices. The perishable nature of foodstuffs increases this importance. Its calculation is therefore almost indispensable to enable you to correctly price your dishes. A good knowledge of this cost will allow you to optimize your turnover in order to cover your expenses.
Technical data sheet
By working on your costing, you will be able to detect the most expensive products in order to optimize it . You can replace a product that is too expensive or reduce the quantity on the plate.
Example of a data sheet
Ingredients for a Breton apple flour:
| | | | |
| --- | --- | --- | --- |
| Product | Qty | Unit | Awards |
| Flour T55 | 0,36 | kg | 0,15€ |
| Powdered sugar | 0,14 | kg | 0,11€ |
| UHT milk | 1,5 | L | 0,92€ |
| Egg | 6 | Unit | 0,65€ |
| Butter | 0,04 | kg | 0,27€ |
| Salt | 0,01 | kg | 0,01 |
| Bulk ELSTAR apple | 0,65 | kg | 0,84 |
Étape de fabrication :
Step
Description
Preparation
Preheat the oven to 180 °C and put the
GN 1/1 gastro dish in it with the 40 gr of
butter to melt
Mix
In a salad bowl, mix 360 gr of
flour, 140 gr of sugar, 6 eggs, 10 gr of
salt and 25 cl of milk until you obtain a smooth
mixture.
Then
Add the remaining milk (1.25 liter) and
mix.
Cut 4 apples into cubes
Pour all the dough preparation into
the GN 1/1 gastro dish, and distribute the
cut apples in the dough.
Cooking
Put the flour in the frima to cook at 180° c
for 45 mns
(Use a spoon to level the dish during the cooking
)
Costing: Premium Cost
En restauration, le calcul du coût de revient a pour but de connaître le coût d'un plat ou d'un menu. Ainsi, on doit donc chiffrer le coût de chaque ingrédient de la recette en fonction de sa quantité, puis d'en faire le total.
Dans l'exemple ci-dessus, le coût de revient est de 2,94 € soit 0,20 € par part. (sur une base de 15 portions)
Il est inutile d'ajouter les charges de personnel. En effet, les charges de personnels seront toujours présentes et ce peu importe le nombre de fars bretons vendus. C'est une charge fixe.
To then set your sales price, you just need to add your margin (often a percentage of the cost price) and finally, if necessary, VAT.

To help you differentiate between cost price, selling price and margin:

Cost price= the total cost of the ingredients
Selling price = cost price + margin + VAT
Margin = selling price - VAT - cost price

See in detail the calculation of a material cost or "prime cost".
Monthly costing report
In the previous chapter, the calculation of the "prime cost" is done in the detail of each recipe, it is a theoretical calculation. Let's now look at the actual calculation over a given period. This period is annual, monthly or weekly.
First of all, the following data should be gathered:
Month's total raw material expenditure: Total purchase invoices for the period
Sales: Total food sales for the period
On définit ainsi le prime cost pendant cette période = Dépense totale du mois en matière première/ Chiffre d'affaires
How to reduce the premium cost
Here are our tips to easily and quickly reduce your material costs and thus improve the profitability of your restaurant:
First, identify the most sensitive products:

Products with a short use-by date: you have a high risk of loss if the date is exceeded.
The ingredients that cost you the most: reduce their impact by replacing them or reducing the quantity.

Second, avoid waste

Order less and more fairly,
Reduce your stock, it's money asleep,
Simplify your menu by reducing the number of dishes: to avoid having too much stock and too many different products,
Use the same ingredients in several different dishes,
Control sales and then propose dishes that your customers like. In this way, you increase stock turnover and reduce the risk of loss.

Also think about reducing the portions to reduce the cost of production:

Use smaller plates to automatically reduce portions,
Use good equipment in the kitchen to avoid waste.

Learn new cooking techniques

slow cooking,
low temperature cooking,
storage or cooking under vacuum

Finally, negotiate your purchase prices with your service providers:

Negotiate with your suppliers,
Compare offers from different providers,
use seasonal products when they are cheapest.
Tools to control production costs
Various tools can help you in your daily life to control these costs:
The Excel spreadsheet: discover how to make a technical sheet thanks to the article recipe sheet.
The central purchasing groups in catering: they allow you to group your purchases with other professionals in order to buy in large quantities to make economies of scale.
Management software: it is a godsend to optimize the management of your restaurant. Discover what Koust can do for you.