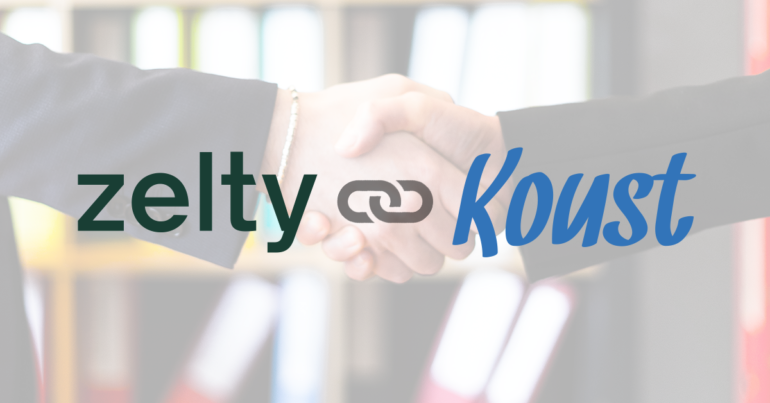 The connection between Koust and the Zelty cash register software has finally arrived!
What is Zelty?
Zelty is an online cash register software for catering professionals. It is a new generation application for iPad & iPhone. Indeed, Zelty is a complete solution for restaurants but also for restaurant chains. The application is connected to many other software - including Koust - for optimal use.  
Why connect to the Zelty cash register software?
By connecting to Zelty, you will use Koust to its full potential! Indeed, you will save management time every day since everything is automatic, no input is required on your part. Moreover, the functionality is easy to use and does not require any skills. 
You will be able, among other things, to track the day's sales from the checkout software, analyze the most popular sales, measure the price response index, control the actual margin compared to the theoretical margin, ... Not to mention that your stock is automatically updated according to the sales reported by Zelty.

How does it work?
Every hour Koust checks the sales of the cash register itself and automatically updates the data. And you don't have to do anything else: the article catalogue and Zelty 's sales prices are updated automatically in Koust. 
Koust will also calculate:
The theoretical food cost (purchase price of ingredients / theoretical sales price) 
The actual food cost (purchase price of ingredients / actual selling price + offers)
The raw materials stock is continuously updated according to the sales reported by Zelty and data sheets previously entered.

Soon more cash register software
We plan to integrate connectivity with other cash registers in the near future. 
Take this survey to ensure that your caisse is also integrated into the Koust application!