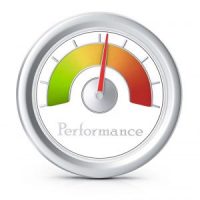 Indicators to help you monitor your restaurant
Why use indicators and how to manage your business behind the dashboard? All these indicators form an indispensable basis for the efficient performance of your company.
This data therefore tells you several things such as:
Your ratios
The gross margin rate
Your average turnover
The average number of clients
Your costs of production
Your personnel costs

The average ticket
Certains indicateurs clés comme le suivi de vos ventes et de votre productivité est un indicateur de votre performance. Grâce à Koust, vous pouvez procéder à l'analyse de ce dernier en temps réel.
L'indicateur principal que nous allons traiter ici est le ratio.
Free Trial | Koust Application
Objectives of sales monitoring
Increase gross margin
Tout d'abord, la marge de chaque plat peut varier énormément.
Par exemple : le plat A avec une marge de 10 euros vendue 2 fois rapporte davantage que le plat B avec une marge de 3 euros vendu cinq fois. En restauration particulièrement, c'est un critère clé de réussite, à prix égal, des plats ne sont pas aussi rentables.
Sales growth
Le chiffre d'affaires est la principale obsession du chef d'entreprise, la croissance du chiffre d'affaires confirme la réussite de vos actions commerciales. Sa croissance permet de mesurer la réaction des clients aux offres commerciales : tarifs et menus proposés.
Turnover, average basket and attendance indicators
Ces trois indicateurs basiques sont indispensables pour commencer un suivi. Ils demandent surtout peu de ressource et ils sont faciles à mettre en place. Mais pourquoi ces indicateurs ?
Monitor changes in customer behaviour
Attendance must be measured to be able to monitor the effectiveness of commercial actions and to guide marketing. Seasonality is highlighted, making it easier to manage fluctuations and to plan different seasonal events.
Help with order preparation and staff planning
L'estimation des quantités à commander est difficile sans statistique ou prévision de fréquentation dans votre restaurant. L'analyse des périodes précédentes est un atout pour la bonne préparation des commandes. Particulièrement, pour bien gérer les stocks et minimiser au maximum les pertes et les gaspillages. Pour prévoir les ressources indispensables pour vos plannings les statistiques de fréquentation sont indispensables.
Controlling reservations and service times
Vos clients occupent votre restaurant pendant leur repas, le nombre de places de votre restaurant est limité. L'optimisation de la capacité de votre établissement et la bonne maitrise des périodes de forte activité permettent de générer un excellent chiffre d'affaires.
Limit "no show" bookings
By controlling booking times and delays, overbooking can be more easily planned.
To limit the number of unfulfilled bookings, it is possible, for example, to use dedicated tools to confirm bookings. The management of rooms for groups or the payment of deposits also requires precise monitoring.
Mastering the time of the meal
Grâce à de bons indicateurs, le restaurateur peut donc prévoir son offre en fonction des animations et des pics de fréquentation, pour réduire les délais et optimiser l'utilisation de plusieurs services.
In conclusion, managing customer waiting time allows for optimal use of seats. But it is also an important criterion of customer satisfaction.