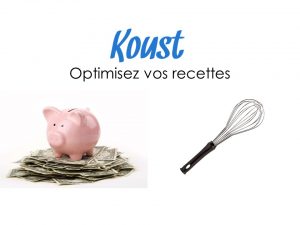 An app to make a recipe in the kitchen - Application cuisine
An app for recipes, an app to reduce waste? This is the idea of "Koust", an application that will help professionals to increase their results.
Article from the newspaper Ouest-france at the beginning of December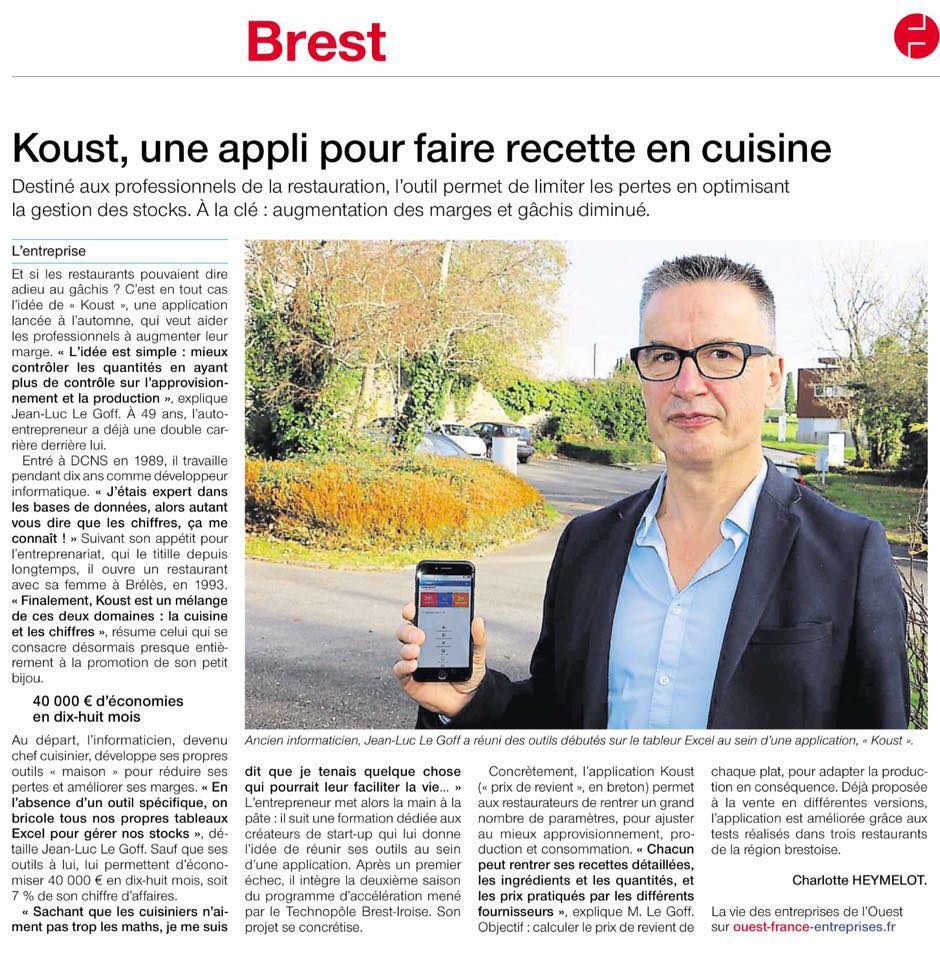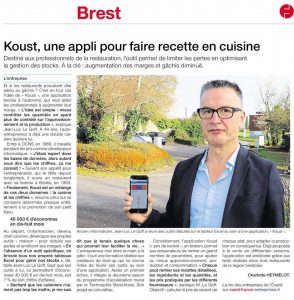 Today, interview with the young shoots of the Technopole de brest Iroise. The startup creators presented their solutions to the local press. Then it's the founders' pitches, followed by a cocktail.
The article from Ouest France describes the history of Koust, from the beginnings of the tool to the application available today. It also tells the story of the creator Jean-Luc LE GOFF, both restorer and computer developer.
Appli "Making Recipes in the Kitchen" - Start now!
Register for the application by clicking the button below. Then access is immediate. You can even enter your first data sheets before tonight. Moreover, you will be able to calculate your cost prices instantly.
Of course, the main features are available in this version. Allergens are entered at the ingredient level (supplier sourcing) and are compiled with the data sheets to establish the allergen table. In addition, from recipe development to sales analysis, controlling or online supplier ordering. The Koust application adapts to your needs.
Koust is a company based in Brest, we have been offering our software on the market for nearly 3 years and we work with both independent restaurateurs and restaurant chains.
It is our director Jean-Luc Le GOFF, himself a restaurateur, who created this tool.
If he was able to create it it is because before opening his restaurant he worked on the implementation of computer systems for the navy and in particular for the aircraft carrier Charle de Gaulle.
After becoming a restaurateur, he created Koust to be able to better follow his purchases, the evolution of prices and thus renegotiate more efficiently his contracts with his suppliers.
Then he integrated a set of functionalized tools to assist him in his management.
Improve your margins and adapt your card to your customers' expectations this week. So start your trial now.