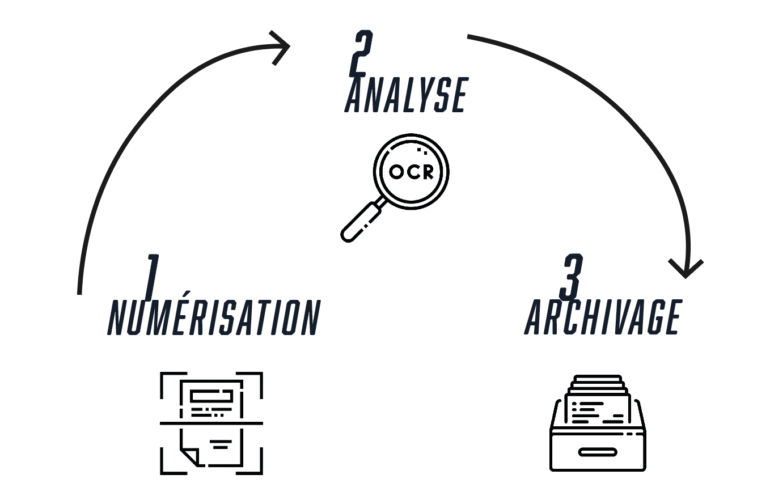 Koust unveils its 100% automated OCR
The genesis of the project  
The project began a few months ago with a simple observation: restaurant owners have no time to devote to entering their supplier invoices . Nevertheless, in terms of management, this action is essential to monitor the overall gross margin of the establishment.
The Koust team therefore mobilised these resources to devise a new model that would no longer be based on manual input: OCR.
It is a system that allows a document to be scanned and then edited on a computer. All you have to do is take a picture of a paper invoice, and the software analyses all the data before archiving it. No more time-consuming and repetitive manual data entry.
Launch of the service

The tool will be available on the software from Wednesday 23 February 2022 at 9am. It will be accessible to Koust customers as well as to users wishing to test the solution. The latter will be accompanied by the team in order to get to grips with this new module.
What are the benefits for restaurant owners?

OCR offers restaurant professionals the possibility of automatically entering their invoices into Koust line by line to increment the stock. With an accuracy of 99%, the solution ensures that users can rely on the data retrieved.  
Guillaume Moerland, a customer of the Koust solution and OCR beta tester, talks about his experience:
- What will OCR do for your business? 
Clearly, OCR will enable us to save time on the inputting of invoices that were previously done "by hand". It is a tedious job but nevertheless very important for the monitoring of our main ratios. On average, we will be able to devote between 6 and 8 hours of work per week to our various projects and ongoing missions.
- How will OCR impact the way you work?
The OCR mainly allows us to rationalise our invoicing processes, it is a better follow-up guaranteed for the different collaborators of the company but also a very interesting dematerialisation in the digital age, we already receive more than 80% of our invoices by email. The goal is to reach 100% within a few months.
- What was your experience as a beta tester?
The availability of the developers, their attentiveness to our advice and recommendations, and the efficiency of our exchanges made for an excellent experience. We were part of the project and this is the strong point of the Koust team.