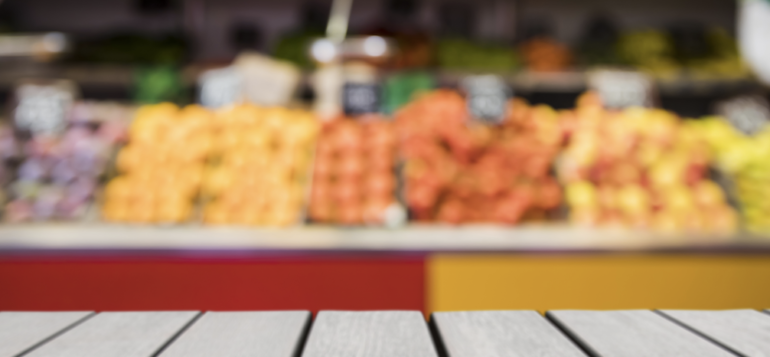 Kitchen economics: Restaurant technology
L'objectif de l'économat cuisine est de gérer les matières premières, de l'approvisionnement aux stocks. Il assure l'écriture des fiches techniques, l'élaboration de la mercuriale, analyser les marges et la rentabilité. L'économe assure l'approvisionnement et vérifie l'état des stocks. Ce professionnel à la maîtrise des stocks, il négocie les produits, envoie les commandes, réceptionne et contrôle les marchandises.
Dans un restaurant, l'économat correspond à la gestion des produits de restauration, notamment en cuisine. L'économat prend en compte, la qualité et la quantité des produits, la gestion de stock, le budget des marchandises et des denrées.
Dans un établissement de restauration, un responsable de l'économat peut être désigné. C'est le métier d'économe, celui-ci est en charge de la gestion et du contrôle de la qualité des marchandises et du stock.
Il s'agit d'un métier très important en restauration, en effet, il vérifie que le stock soit à jour et dans des quantités suffisantes afin que les services puissent être assurés de façon organisée en salle.
L'économe travaille en collaboration avec d'autres membres du staff et du personnel, surtout avec le chef afin d'établir le budget et les quantités à commander.
The missions of the kitchen commissary
To guarantee the proper operation of a restaurant, the kitchen team relies on the skills of the bursar. Their mission is to ensure the management of raw materials and the costs they generate.
In small establishments, when it is not provided by theoperator, the commissary is assumed by the chef. In larger structures, the bursar is a position in its own right. The mission of kitchen bursar is privileged in the communities:
central kitchens,
shelters,
and schools,
ou encore les établissements de santé.
Kitchen management
Constitution of the mercurial
The mercuriale is the list of ingredients (food and beverages), raw materials needed for cooking or directly sold to customers. This mercurial often contains the order unit, the unit price, the supplier, the product references.
Pour l'établir, il faut donc :
Cataloguer les boissons et les ingrédients.
Decompose food into product categories.
Search for suppliers,
Compare prices,
Master the conditioning and measuring units,
Negotiation with suppliers.
Drafting of technical data sheets by the kitchen commissary
Tout d'abord, les fiches techniques sont, en quelque sorte, les processus de fabrication et le document permettant de commander les bonnes quantités de matière première et d'établir le prix de revient d'un plat ou toute recette fabriquée à partir de plusieurs produits. Ensuite, les sous-recettes (ou sous-fiches) sont les recettes de base à intégrer sur des fiches techniques principales (exemple : les sauces, les garnitures, les fonds, les pâtes en pâtisserie, etc).
The dosages are also used to calculate ratios for beverages. The dosing standards define the doses in centilitres of aperitifs and digestives served in catering establishments.
The role of the commissary will be to follow these different steps:
Établir la fiche technique à partir de la recette
Linking the ingredients in the data sheet to the mercurial
Costing, portion costing
Menu construction, menu enhancement
Pour élaborer une carte ou un menu de restaurant, on choisit entre autres un thème, des plats, des recettes, mais vient aussi l'étape des prix de vente. Voici donc les phases avec lesquelles intervient celui qui dirige l'économat :
Calculate target sales prices based on the cost price
Valorize the prices of the card
Calculer des ratios et marges brutes
Inventory Management
Kitchen bursar: Managing supplies from suppliers
Enfin, le contrôle des stocks va permettre de comptabiliser les denrées pour établir des tableaux de bord périodiques. Le stock permet aussi de déclencher les commandes sous un certain seuil d'alerte. Même si ces commandes se font à l'œil pour de petites structures, un contrôle visuel est nécessaire. L'économe détermine les besoins de marchandise avec précision. L'organisation des commandes dépend évidemment de la taille de l'entreprise.
The inventory cost is calculated from the periodic inventory. This inventory is also necessary for the calculation of the gross margin.
Les nouveaux logiciels comme Koust sont indispensables à l'économat pour une gestion optimale. Ils évitent de longs calculs fastidieux et permettent la maîtrise des coûts et la lutte contre le gaspillage.
Koust will help the commissary to monitor consumption through several steps
Constitution of the mercurials
Negotiation with suppliers
Choice of suppliers
Placing orders with suppliers
Set up a manufacturing procedure using data sheets
Calculation of theoretical cost prices
Material ratiomonitoring
Contrôle de l'évolution des prix des marchandises
Consumption monitoring by detailed invoice entry
Checking the difference between target and actual consumptions
Valuation of stocks through physical inventories
In the restaurant business, this job is therefore very important. It guarantees the profitability of your restaurant. By working with other staff members such as your chef you ensure the quality of the products you sell.
In some restaurants, a commission can be paid to the staff in charge of this job if the budget and profitability of the restaurant are well respected.