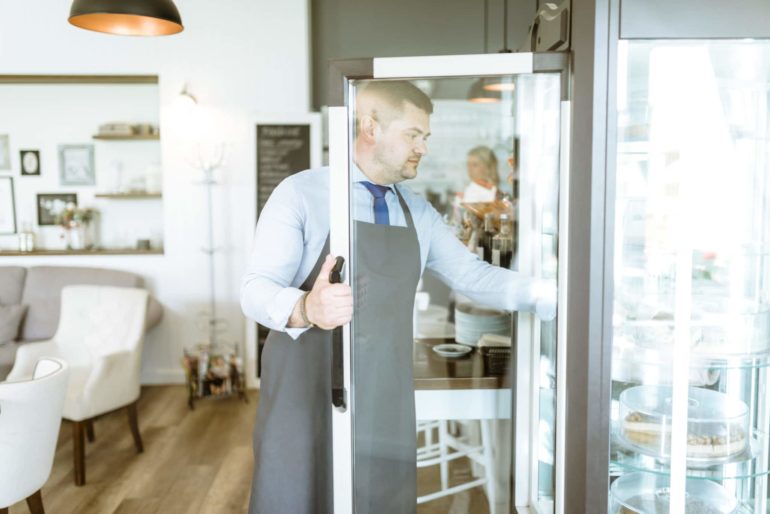 Restoration temperature readings
Temperature readings are highly recommended for both commercial and institutional catering.
Indeed, it is mandatory to guarantee the healthiness and safety of foodstuffs intended for consumption.
The simplest way to guarantee this food safety is to record and monitor temperatures.
Many solutions exist to take these readings automatically or manually, such as probes to be placed directly in the refrigerators.
The control of temperature readings
In order to effectively control your temperatures you can equip yourself with a thermometer or a probe placed in your cold rooms and freezers.
This method of recording ensures that the goods and foodstuffs stored have not suffered a break in the cold chain.
Once this reading has been taken, you must record it on a temperature control sheet. You can also do it on a HACCP software that allows you to centralize all your data.
Recurrence
These temperature readings should be taken at least once a day. This reading should preferably be taken before each service if possible.
This allows the temperature development to be precisely monitored and enables a quick reaction in the event of a breakdown, for example.
You can then take corrective action. Change or repair your fridge before you lose all your merchandise or endanger the health of your consumers.
Indeed if your equipment is defective since the day before your products no longer meet health standards. You must therefore react and find solutions.
Corrective actions
If thresholds are exceeded, it is important to implement corrective actions.
If you find that the temperature is too high during your temperature check, you must take a second reading directly from the heart of the potentially damaged products. This second reading allows you to choose between several options for corrective action.
For example, if you find a temperature of 8°C in one of your cold rooms, it is essential to measure the temperature of the food in that cold room.
If it is, for example, at 8°C, I throw away the product that has suffered a cold chain break.
If it's still below 4°C, I change the cold enclosure product.
In all cases, the corrective action must be indicated on the temperature record sheet or in your HACCP software. It is advisable to keep a record of the temperature readings for at least 3 months. This is not a legal obligation but in case of control the DDP can verify that the controls of the past year have been carried out.
Temperature reading solutions
The HACCP software that allows you to follow the evolution of temperatures can be of great use to you. A considerable saving of time and the guarantee of the conservation and security of your data.
This allows you to keep a history of the readings and to view the curve of their evolution.
Koust offers to assist catering professionals in the implementation of their health control plan and in particular for temperature readings and monitoring.
An application dedicated to hygiene and food safety has been developed to meet the needs of restaurant owners. This application is available on all media and provides the handling and flexibility that is essential in the restaurant business.
This will give you the opportunity to :
Record temperatures (Cold rooms and oils)
Create a cleanup plan
Creating an Allergen Table
Printing CSD labels
Descending and rethermalization
Photo credit: Food photo created by freepik - www.freepik.com