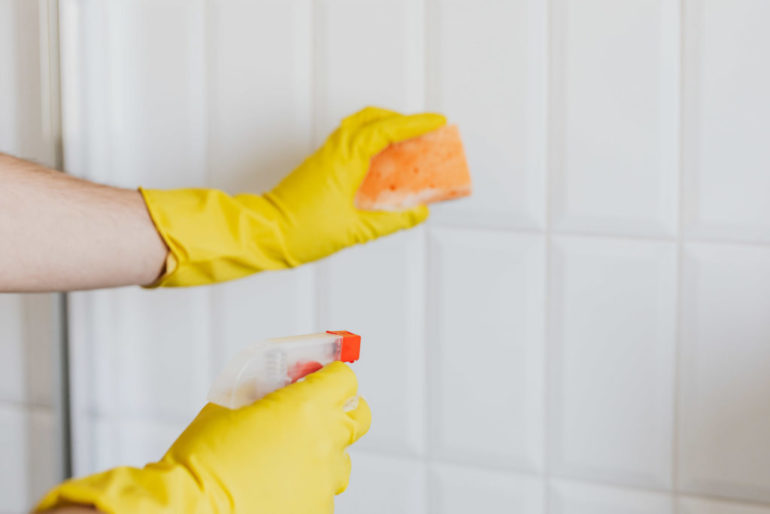 Cleaning and Restoration Plan
Setting up a cleaning and restoration plan and respecting sanitary gestures is more and more important. Also, the current context forces restaurant owners to take more restrictive and supervised measures than before.
Indeed, the need of setting up health rules and monitoring them has become essential. for catering professionals. 
It is therefore to put in place a certain number of actions and solutions in order to to monitor and control hygiene in his establishment.
That is why we decided to develop a hygiene solution in Koust. A module totally dedicated to the sanitary rules in the HACCP plan which is compulsory for all catering professionals.
Thanks to this hygiene module is intended for catering professionals, they will be able to create and organize the cleaning plan for their establishments. They will also be able to create and print their typesetting labels and CSDs to comply with the rules HACCP.
A complete and indispensable tool
This hygiene tool gives you access to more than 10 new features, from the creation of the HACCP plan, to the history of tasks performed, through the temperature and oil records.
The proposed solution offers many advantages, in fact it will be possible to create your cleaning plan by area, task and person in charge. This makes it possible to make each member of your team responsible while having control over the follow-up of this task thanks to the "follow-up and history" function. This functionality gives you the possibility to track the number of tasks completed, upcoming or overdue. You are thus informed in real time of the execution of your establishment's HACCP plan.
In addition, in the case of a hygiene check, you can provide a history of the tasks performed, sorted by area, person responsible and/or dates. This ensures you security and compliance with the laws imposed for catering professionals.
A part of the solution is also dedicated to traceability, as a part of the solution is also dedicated to traceability. a number of traceability rules are to be taken into account. Whether it be CSD labels for your internal preparations, allergens of a dish, and its composition.
Finally, a module will be dedicated to the recording of temperatures of your cold rooms and oils. In the same way as the previous functionalities, a follow-up and a history of its readings will be available, in the form of a graph and an evolution curve. Thus you will be alerted as soon as a temperature is too high or the polarity of the oil is not within the range defined by the legislation.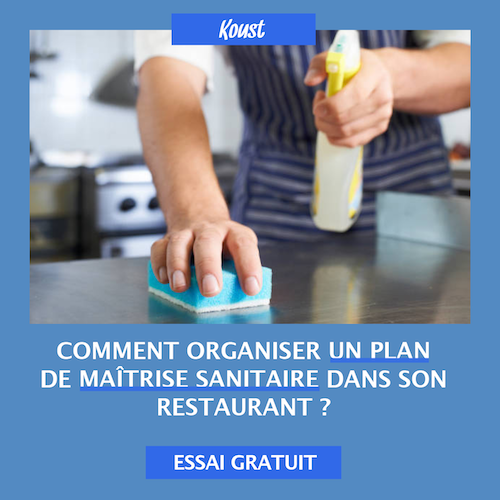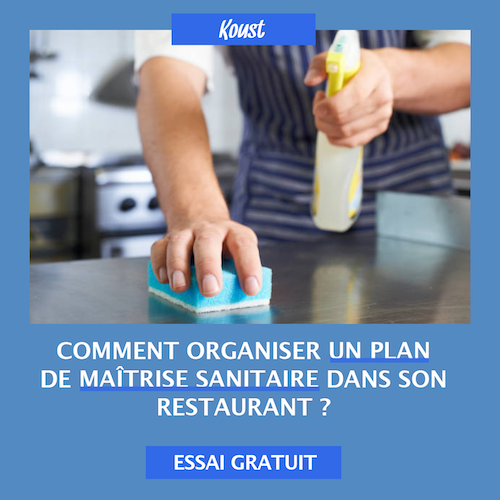 A fluid and compatible tool
A faster but also more ergonomic interface is also part of the project. Indeed the software will be accessible on computer but also on an application that will be accessible on mobile and tablet. This will facilitate the execution for managers and employees. As soon as a task is performed, it will be taken into account by the software automatically.
This hygiene module will be of course compatible and connected to Koust, this connection allows you, by example, to link your recipes to the printing of labels from composition or CSD.
The hygiene solution and the catering cleaning plan will be available on koust.net on Monday 27 July 2020 from 3pm for subscribers. It will also be accessible free of charge for 14 days for all users who wish to do so.