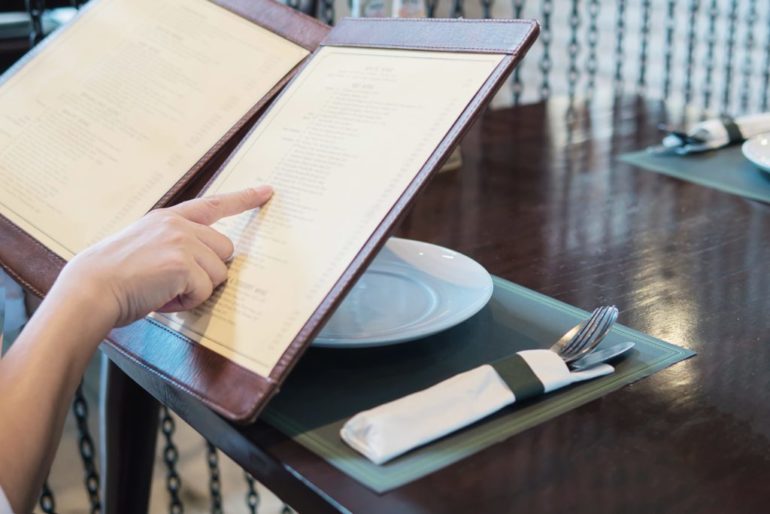 How do I renew my restaurant's menu?
Créer ou renouveler la carte de son restaurant n'est pas toujours chose facile. En effet, la refonte d'une carte nécessite beaucoup de temps et de réflexion, ce qui nous pousse le plus souvent à jeter l'éponge.
We will therefore give you the keys to quickly create a simple, effective and above all Profitable card!
Why renew the menu of his restaurant?
It is essential to renew your card several times a year for several reasons:
Meeting customer expectations
The demands of your customers are constantly changing, as consumer habits change. You must be able to analyse and anticipate them in order to renew your restaurant menu as close as possible to your customers' expectations.
Remaining competitive in the face of competition
La concurrence ne vous a pas attendu, alors c'est à vous de prendre le lead et être plus réactif qu'elle. Cette réactivité passe inexorablement par l'ajustement de votre offre et l'adaptation de votre carte. Pour cela, vous devez vous tenir informé de ce que veulent vos clients, mais aussi être en veille permanente sur vos concurrents.
Adjusting its costs according to changes in supplier prices
Les prix de vos fournisseurs varient sans cesse, il est donc très important de les suivre et de les renégocier régulièrement, mais pas seulement. Parfois, vous êtes impuissance face à la hausse des prix de certaines matières première. Il faut ainsi ajuster votre carte, en augmentant certains prix ou alors en changeant les plats subissant une trop forte hausse des matières premières par des plats vous permettant de dégager une marge plus importante.
Enfin, renouveler votre carte vous permet à vous et à votre équipe de rester créatif ! En effet, la nouveauté dans un établissement permet de garder du dynamisme et boost la motivation de vos salariés. Tout le monde y gagne, clients, salarié et gérant.
How many dishes to put on his menu?
The design of a menu is based on several criteria, first of all the number of dishes that appear on your menu.
Nous pensons souvent à tort qu'une carte très étoffée avec un maximum de plat satisfera un maximum de personne et donc attira une clientèle plus large. En effet, cette méthode vous causera plus d'ennuis qu'autre chose.
A degradation of quality on all your dishes.
Une marge de négociation réduite sur vos matières première qui seront trop nombreuses, donc une marge brute affaiblie.
An unstable image for your customers who will have difficulty positioning your establishment.
C'est pourquoi votre carte doit répondre à une règle très simple. Elle doit idéalement contenir, au maximum, 7 entrées, 10 plats et 7 desserts.
En appliquant cette méthode, vous vous assurez une organisation et une production optimum. Vous vous dégagez du temps pour négocier vos prix et suivre l'évolution de ces derniers. Mais surtout, vous améliorez considérablement la qualité de vos plats et donc la satisfaction client.
How do you choose the right dishesto renew your restaurant's menu ?
Il est donc temps de sélectionner les plats qui permettront de renouveler la carte de son restaurant. Pour cela, vous devez identifier les plats les plus rentables et les plus populaires de votre ancienne carte.
A simple way to do that, The Menu engineering. A tool that allows you to classify all your dishes according to their margin and sales volume.  
The engineering menu is an extremely powerful device to boost your sales and succeed in determining the exact demand to meet it.
What visual to give to his card?
Enfin, la mise en forme de votre carte, c'est une étape à ne pas négliger. En effet, elle impactera directement l'image de votre établissement. Tous les efforts déployés précédemment seront réduits à néant si celle-ci n'est pas attractive. Vous devez donc la rendre non seulement originale pour vous démarquer. Mais aussi mettre en avant les plats les plus rentables que vous aurez sélectionné ainsi que les vins et boissons vous offrant une forte marge. Des logiciels gratuits vous permettent de créer rapidement une carte design et adaptée à votre établissement.
You now have all the cards to create an attractive and profitable card that will undoubtedly increase your sales.
Crédit photo : Food photo created by jcomp – www.freepik.com