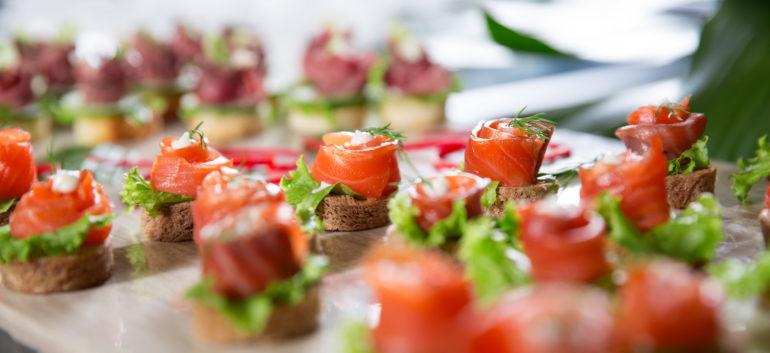 Catering suppliers: how to choose better?
At the CHR show, with all the exhibitors, catering suppliers, one can realize the extent of the offer and also the difficulty to make the right choices. It's an essential question to know how to choose the suppliers for your restaurant.
Your suppliers can influence your financial health on the one hand and your brand image on the other.
Why is this so important?
How to choose your catering suppliers
What are the selection criteria? What business relationship?
Free Trial | Koust Application
The importance of supplies
Often very involved in his establishment, the restaurateur in difficulty does not rectify the situation despite all his efforts. The work takes his whole life, sometimes 7 days a week, and he does not feel rewarded: the gross margin is low. All this quickly leads to cash flow problems.
Sacrificing margin at the expense of turnover?
Two out of three restaurants close after one year, most often due to management problems. Bad beliefs, financial difficulties, declining patronage lead them to make bad decisions.
These managers don't negotiate their purchases, they think "quality means price."
they think the suppliers are their buddies, that they're gonna give them the best price.
and they don't compute, they don't manage
So the struggling restaurateur sets up new projects. The beginnings are sometimes promising, but it doesn't last. All his efforts don't yield results in the long run. Perhaps he thinks his employees are not at the right level, that they may be the source of the problem.
So, he already thinks of offering lower prices than his competitors, then he decides to lower them even more and sells his dishes and products always cheaper. But these strategies are in vain, all the steps taken have been fruitless, he does not get the expected results. In the long run, it is doomed to fail to break prices, believing that the numbers will compensate for the drop.
So he wonders if this job is really for him!
Little by little he becomes demotivated and doesn't want to make any more efforts. The problems will get worse and customers will flee.
What didn't he- Didn't he see?
You may be interested in what happens next
Choose your catering suppliers carefully.
What is the identity of your company? What are the expectations of your customers? Do you make your own recipes? Are you dependent on your suppliers for a specific product, or for the quality of raw materials?
Clearly define your food expectations based on the ratios and margins you are targeting.
There are too many professionals who do not see that they are working more for their suppliers than for their company, or professionals who have lost their independence by paying full price for their goods. Why do some independents not realize this or feel they have no other choice?
Selection and negotiation criteria
First, some important criteria:
price: the first criterion for comparison, especially the price-quality ratio (transport and costs included)
quality labels, certifications and financial health
company ethics: compliance with standards, rules, ...
terms of purchase: terms of payment
delivery (deadlines and possibility of repair)
Long-term planning and strategy
Thinking about the identity of the company and implementing a strategy to achieve its goals helps to make better choices:
Choice of recipes to offer à la carte
List of raw materials and quality criteria
Supplier identification and negotiation
Saving on staff is not the best solution. So that leaves "material costs"
Favouring a long-term strategy will pay off in the right season. The natural reflex is to take advantage of promotions offered by suppliers. But do we really need their products? Do their promotions meet our quality criteria?
It is important to take a step back, take advantage of the low season to make a clean slate:
Negotiate during the downturn to obtain better purchasing conditions and to stock certain products at advantageous prices.
Take advantage of this time to meet new producers or to see old ones again.
Test new recipes and learn new techniques
The right tools to manage your catering suppliers
There is a risk of diminishing quality, of losing time. There is also a lot of data to manage, so an efficient comparator must be used.
Restaurants that survive make more than 70% gross margin, chains make more than 75% margin . How do they do it?
They use good management systems. Then they can finance work or find a better location.