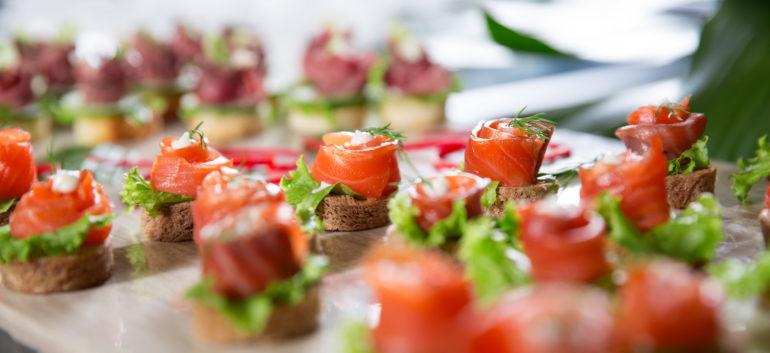 Catering suppliers: how to choose better?
At the CHR show, with all the exhibitors, catering suppliers, one can realize the extent of the offer and also the difficulty to make the right choices. It's an essential question to know how to choose the suppliers for your restaurant.
Vos fournisseurs peuvent influencer, d'un côté, votre santé financière et de l'autre, votre image de marque.
Why is this so important?
How to choose your catering suppliers
What are the selection criteria? What business relationship?
Free Trial | Koust Application
The importance of supplies
Often very involved in his establishment, the restaurateur in difficulty does not rectify the situation despite all his efforts. The work takes his whole life, sometimes 7 days a week, and he does not feel rewarded: the gross margin is low. All this quickly leads to cash flow problems.
Sacrifier la marge au détriment du Chiffre d'affaires ?
Deux restaurants sur trois ferment au bout d'un an, le plus souvent pour des problèmes de gestion. De mauvaises croyances, des difficultés financières, une fréquentation en baisse les conduit à de mauvaises décisions
Ces gérants ne négocient pas leurs achats, ils pensent que "qualité = prix fort".
they think the suppliers are their buddies, that they're gonna give them the best price.
and they don't compute, they don't manage
Alors, le restaurateur en difficulté met en place des nouveaux projets. Les débuts sont de temps en temps prometteurs, mais ça ne dure pas. Tous ses efforts ne donnent pas de résultats à terme. Peut-être, il pense que ses employés ne sont pas au bon niveau, qu'ils sont peut-être la source du problème.
Aussi, il pense déjà proposer des tarifs moins élevés que ses concurrents, Ensuite, il décide de les baisser encore plus et vend ses plats et ses produits toujours moins chers. Mais ces stratégies sont vaines, toutes les démarches entreprises sont restées sans résultat, il n'obtient pas les résultats escomptés. À long terme, c'est voué à l'échec de casser les prix en croyant que le nombre va compenser la baisse.
Alors, il se demande si ce métier est vraiment fait pour lui !
Petit à petit, il se démotive et n'a plus envie de faire des efforts. Les problèmes vont empirer et les clients fuiront.
What didn't he- Didn't he see?
You may be interested in what happens next
Choose your catering suppliers carefully.
Quelle est l'identité de votre entreprise ? Quelles sont les attentes de vos clients ? Fabriquez-vous vos propres recettes ? Êtes-vous dépendants de vos fournisseurs pour un produit spécifique, ou pour la qualité des matières premières ?
Clearly define your food expectations based on the ratios and margins you are targeting.
Il existe trop de professionnels qui ne voient pas qu'ils travaillent plus pour leurs fournisseurs que pour leur entreprise ou des professionnels qui ont perdu leur indépendance en payant le prix fort leurs denrées. Pourquoi certains indépendants n'en prennent pas conscience ou ont l'impression de pas avoir d'autres choix ?
Selection and negotiation criteria
First, some important criteria:
price: the first criterion for comparison, especially the price-quality ratio (transport and costs included)
les labels de qualité, les certifications et santé financière
l'éthique de l'entreprise : respect de normes, règles, etc
terms of purchase: terms of payment
delivery (deadlines and possibility of repair)
Long-term planning and strategy
Thinking about the identity of the company and implementing a strategy to achieve its goals helps to make better choices:
Choice of recipes to offer à la carte
List of raw materials and quality criteria
Supplier identification and negotiation
Faire des économies sur le personnel n'est pas la meilleure solution. Donc, il reste les "coûts matière".
Favouring a long-term strategy will pay off in the right season. The natural reflex is to take advantage of promotions offered by suppliers. But do we really need their products? Do their promotions meet our quality criteria?
It is important to take a step back, take advantage of the low season to make a clean slate:
Negotiate during the downturn to obtain better purchasing conditions and to stock certain products at advantageous prices.
Take advantage of this time to meet new producers or to see old ones again.
Test new recipes and learn new techniques
The right tools to manage your catering suppliers
Le risque de diminuer la qualité, de perdre du temps existe. Il y a aussi beaucoup de données à gérer, il faut alors utiliser un comparateur efficace.
Les restaurants qui survivent font plus de 70 % de marge brute, les chaîne font plus de 75% de marge. Comment font-ils ?
They use good management systems. Then they can finance work or find a better location.