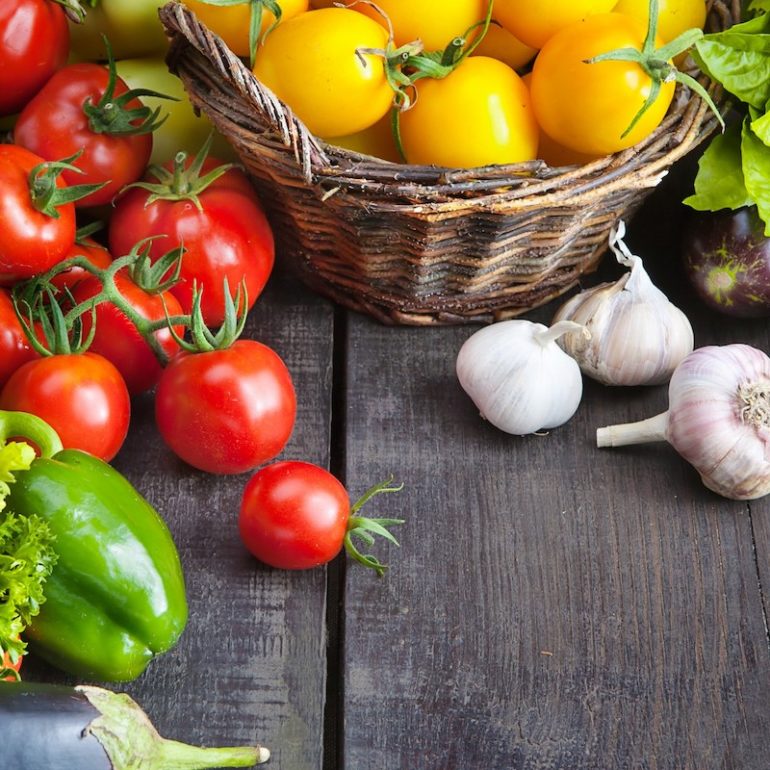 100% fresh seasonal vegetables
Les légumes frais de saison ont la cote. Ainsi, les consommateurs auraient des besoins de plus en plus complexes à satisfaire : gain de temps, qualité nutritionnelle, simplification de la préparation et nouvelles idées de plats.
Free Trial | Koust Application
In addition, traceability, sustainable development, food safety, local sourcing, responsible purchasing: new consumers are particularly looking for an alignment between their concerns and their daily purchases.
Seasonality of seasonal vegetables
Le calendrier de production des fruits et légumes de saison est rythmé par les récoltes des variétés adaptées au terroir et au climat. Elles sont soumises aux aléas climatiques.
Fini les fraises en janvier ! Ce calendrier permet surtout de profiter donc du meilleur rapport qualité/prix.
Transport of vegetables
To better respect the planet through our actions, let's start by respecting the natural cycle of harvests and preferably eat local and seasonal fruits and vegetables. These are more likely to be fresher than imported products, which are more often treated for longer conservation.
Pour tous ceux qui veulent profiter des avantages financiers et des cycles naturels des fruits et légumes, voici le calendrier des fruits et légumes de saison.
Seasonal Fruit and Vegetable Calendar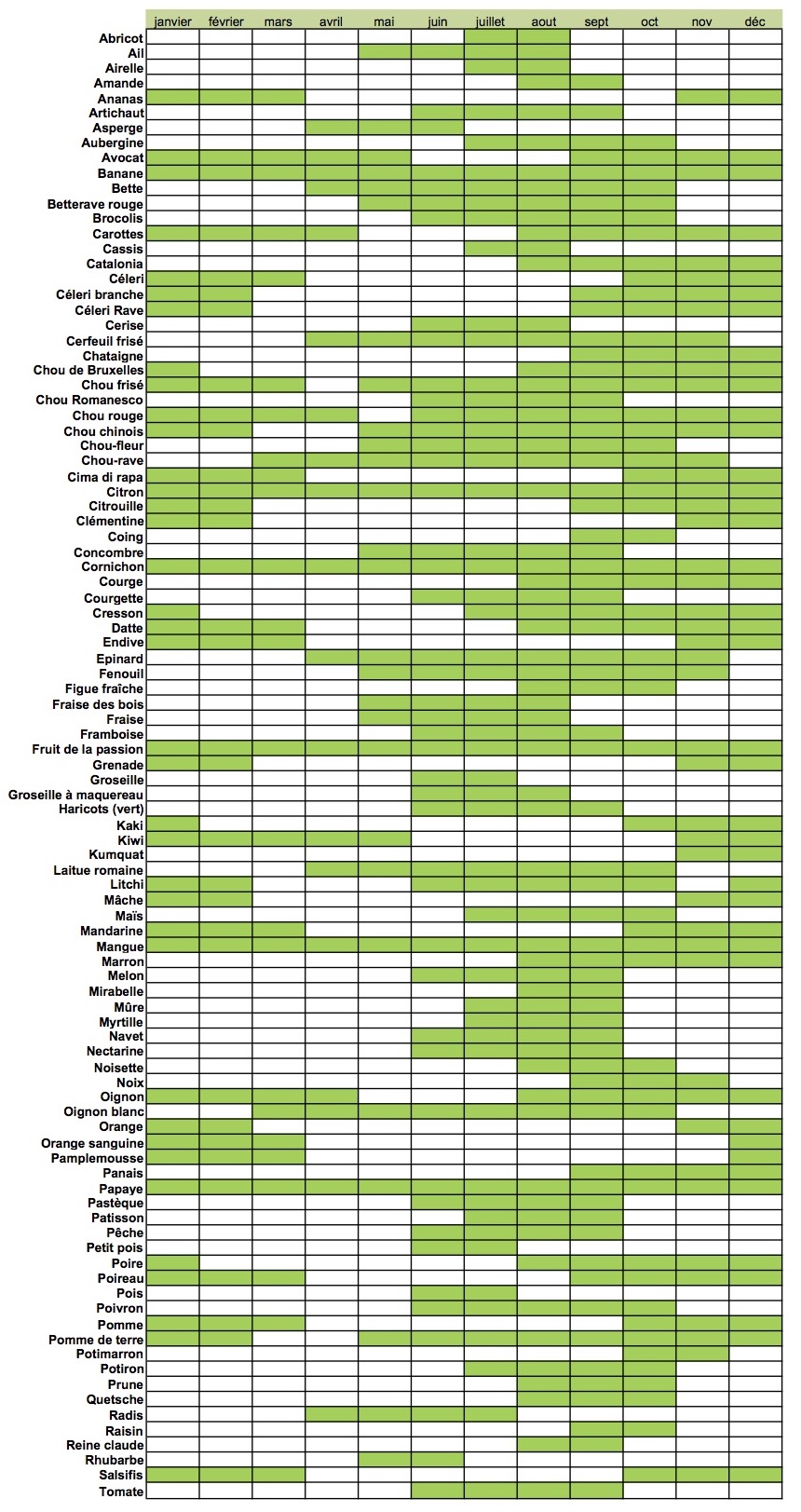 Seasonality may vary by region.
An online application
Application Fresh seasonal fruit and vegetables
Download this application to your phone:
Description
Mangez-vous vos cinq fruits et légumes par jour ? C'est probablement plus facile que vous ne le pensez avec cet outil !
Essayez plutôt cette nouvelle expérience avec cette application et choisissez facilement  les ingrédients au meilleur prix, tout en protégeant l'environnement ! Alors, choisissez les ingrédients de vos futurs menus en un clin d'œil.
Simple et ludique, vous avez un aperçu mensuel des produits de saison pour chaque mois.
The current month is displayed automatically.
In addition to fresh seasonal fruits and vegetables, check out seasonal fish, meats and cheeses.
Et si vous ne l'avez pas encore testé, profitez de la période d'essai pour mieux gérer vos achats et diminuer les gaspillages.