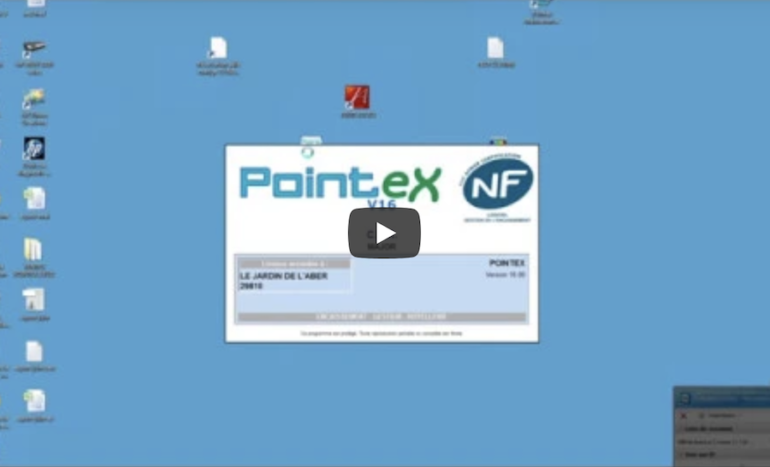 Export Caisse Pointex - Analyze Sales Data
Pour remonter les ventes dans l'application Koust, il faut les exporter du logiciel de caisse. Dans cette vidéo, nous allons voir comment exporter les données d'un logiciel de caisse Pointex.
Free Trial | Koust Application
Why is sales data necessary?
To begin with, let's look at the objectives of using this sales data. The main features that need this information are :
Compare the quantities of food consumed with the quantities purchased over a period of time.
Key Indicators: Sales Popularity, Price Response, Price Dispersion, by Product Line
Tableaux de bord et Résultats : Chiffre d'affaires, dépenses et marge brute
To compare purchases (total invoices of the month) with sales (number of items sold) the number of sales per item is mandatory.
Ensuite, les indicateurs clé nécessitent les prix moyens des plats et article ainsi que le chiffre d'affaires mensuel de ces mêmes articles. La popularité des articles et leur contribution à la marge se feront donc par le menu engineering.
Enfin, les tableaux de bord, qu'ils soient avec ou sans code comptable, demandent aussi de connaître le Chiffre d'affaires total mensuel. Les principaux chiffres de ces tableaux de bord sont :
Monthly turnover
the monthly material cost
gross margin (cost of materials/sales)
Data transfer method
The data transfer can be done via API. But here, the sales data is transferred via Excel files in CSV format. The advantage is to make this method universal: all POS software should allow you to retrieve your sales in a standard format.
Les données sont ainsi exportées des logiciels de caisse, et Koust permet de les importer. Il est parfois nécessaire de modifier le fichier de transfert.
What data to transfer?
Pour l'analyse des ventes et le contrôle de gestion, le transfert se fera pour une période donnée. Nous conseillons d'exporter les données mensuellement bien que d'autres périodes sont possibles. Dans le fichier export, l'application nécessite uniquement 3 colonnes :
The name of the product (dish) sold
the quantity sold over the period (offered, included)
le chiffre d'affaires HT sur la période de ce produit (plat)
The average price of each product will then be calculated (automatically in the application) by dividing the turnover before tax by the number of sales.
Sales of cash register software
Les logiciels de caisse enregistrent les ventes et sont obligatoires pour recueillir les taxes réclamées par l'état (TVA). Mais ces données sont aussi une source d'information très intéressante pour le gestionnaire, pour comprendre ce que ses clients apprécient dans son restaurant. Ils fournissent exactement les éléments nécessaires à l'application Koust.
Pour exploiter ces données, il faut les compiler et les reformuler. Avant d'utiliser des systèmes automatisés, le transfert de fichier permet de répondre à nos besoins.
Example: Pointex crate export
In this video, I explain you how to export these data from the Pointex cash register software, even if you don't have an export template that this company can offer you. However, some modifications are necessary before you can use it in the Koust application:
deletion of unnecessary data,
Putting prices in the right format
deletion of the last line "total sales"...
L'import dans l'application "remonté du logiciel de caisse" est aussi détaillé dans la vidéo. La correspondance CAISSE avec l'application Koust ne se fera qu'une seule fois. Dans les imports suivants, cette correspondance se fera donc automatiquement.
En conclusion, vous pouvez vous inspirer de ce tutoriel pour d'autres exports / imports de données d'autres logiciels de caisse.