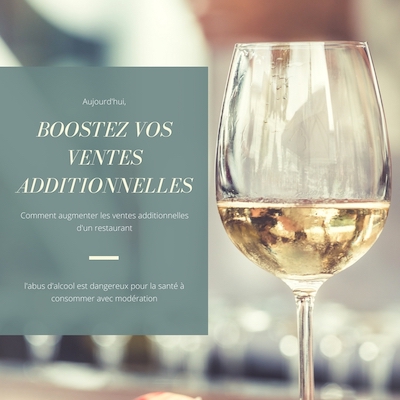 Increase additional restaurant sales
Face à la crise, les clients cherchent à réduire leurs dépenses dans les restaurants, ce qui complique les ventes additionnelles. Particulièrement, ils n'hésitent plus à consommer uniquement une carafe d'eau en guise de boissons. Ces nouveaux comportements entrainent une baisse de chiffre d'affaires conséquente. Certains professionnels hésitent à proposer d'autres alternatives à leurs clients par crainte de frustrer leurs clients. Pour démarrer, 5 point à retenir pour réussir :
Free Trial | Koust Application
Inform the customer,
Suggest products,
Promote its products,
Stay within a correct price range,
Form his team.
Par conséquent, voici sept actions à mettre en place pour améliorer les ventes.
Highlight home-made products.
Propose a Wine of the Month.
Present a Cocktail of the day or aperitif of the day.
Suggest water on order rather than a jug of water.
Always offer a Coffee after dessert (or after a first coffee).
Always ask if the customer would like an aperitif.
Place the products during the events (Beaujolais Nouveau, beer ...).
Visual marketing to boost sales
Tout d'abord, pour booster ses ventes, il faut absolument utiliser le visuel : mettre ses produits en avant subtilement. Pourquoi subtilement ?
En posant une bouteille de vin sur la table, le client ressent la vente forcée.  Faites des propositions précises et enthousiastes, mais sans insister
The reception or the bar are the best places to present your novelties, wines of the month, promotions. Or to promote a new product, an animation, an event ...
Also, you can organize a wine tasting evening. You can also present a recipe demonstration. To warn your customers, make a promotion on social networks, you send a newsletter. Another way to explore is to put a display (or a table) outside and let passers-by taste your products.
Pour aller plus loin, lisez cet article : Vendre plus en magasin
Looking for the unexpected to surprise
Prenez des risques, rechercher des nouvelles idées, soyez créatifs pour surprendre vos clients.
Utiliser un nouveau packaging pour booster les ventes à emporter : Proposer le sac pour emporter la bouteille (avec le logo de votre établissement).
Increase your range of water with medicinal or original waters.
Offer organic drinks: Wines and soft drinks.
Recherchez des cafés issus du commerce équitable, des thés du monde.
Train the room team
En impliquant le personnel pour trouver de nouvelles idées, ils seront plus impliqués dans ce processus d'augmentation du chiffre d'affaires. Alors chaque membre de l'équipe trouvera ainsi plus facilement les arguments naturellement pour vendre aux clients. En fixant des objectifs, en mesurant les résultats et en partageant les expériences bonnes et moins bonnes, vos chances de réussite vont fortement progresser.
Enfin, l'engagement de toute l'équipe et la motivation de chaque individu sont des avantages exceptionnels  pour dynamiser les ventes.
Example of Staff Training for Additional Sales
Waters
You have to know the whole water map
Poser la question : "Désirez-vous de l'eau ? "
Si Oui, répondre "Eau plate, ou eau gazeuse ?"
Quand vous avez des nouveautés : expliquer plutôt que vendre : C'est une eau "fines bulles"
Aperitifs
Systematically offering an aperitif is mandatory as a "hello".
Dessert
Always bring the dessert menu. Because customers expect it, it's part of the service.
Café
C'est comme l'apéritif, c'est obligatoire de demander "prendrez-vous un café ?"
Enfin, le digestif est une vente difficile, car sa consommation a très fortement diminué. Toutefois, il reste possible d'inciter à  la vente avec des astuces : belles bouteilles, millésimes anciens ou d'offrir une vieille eau-de-vie locale qui en appelle une autre.
Setting the right price for your card
Price increases can disrupt additional sales.
Indeed, when the selling price rises, consumption may fall. Price elasticity therefore makes it possible to know the evolution of consumption following a price increase.
Il est primordial de connaitre ces données pour bien fixer les prix de sa carte.
Measuring results to see progress and stay motivated
Sans mesurer les résultats, vous ne pouvez pas évaluer les meilleures solutions. Une bonne pratique est de mesurer toutes les semaines ou tous les mois l'évolution des ventes additionnelles. Ne mettez pas trop d'actions en place simultanément, ça perturberait l'analyse des résultats.
An example of a table:
Chiffre d'affaires des eaux, des cafés, des apéritifs, des vins, des cocktails et des vins du mois…
Tous ces chiffres mesurés en pourcentage du chiffre d'affaires.
Alors, l'analyse mensuelle permet de voir l'évolution des ventes dans chaque segment.