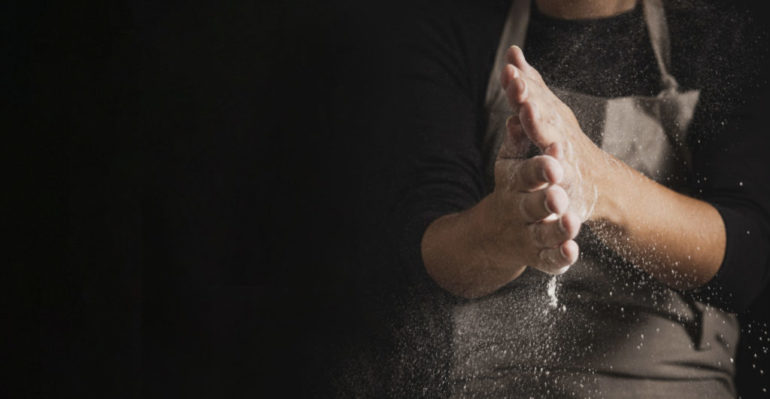 Dark Kitchen: The new catering concept
Pour développer leur chiffre d'affaires en plus de la restauration sur place, les restaurants proposent des livraisons sur Paris. Une nouvelle restauration appelée dark kitchen. Avec une cuisine rapide, un bon chef et un concept simple.
What is a Dark Kitchen?
Dark Kitchen, this concept refers to kitchens totally dedicated to take-away or meal delivery via platforms such as Uber Eat or deliveroo for example.
Ce concept connaît un véritable succès et ne cesse de croitre. En effet, depuis plusieurs années, la livraison à domicile ou au bureau a littéralement explosé en France. Avec l'arrivée d'acteurs comme UberEat, Deliveroo ou encore juste at ces nouvelles façons de consommer sont en pleine émergence.
C'est donc en s'appuyant sur le constat que les manières de consommer ont été profondément modifiées que les Dark Kitchen ont vu le jour. Ce qui leur permet de gagner jusqu'à 30 % de plus qu'auparavant.
Le concept de dark kitchen permet donc à de nombreux restaurants d'ouvrir en proposant uniquement de la livraison. 
Ces nouvelles cuisines ont pris place à Paris dans un premier temps, mais tendent de plus en plus à se diversifier. On retrouve en effet ce concept food partout en France aujourd'hui et le nombre d'ouvertures de restaurants est en forte croissance.
En France, le concept de Dark kitchen repose principalement sur une cuisine dite « street food ».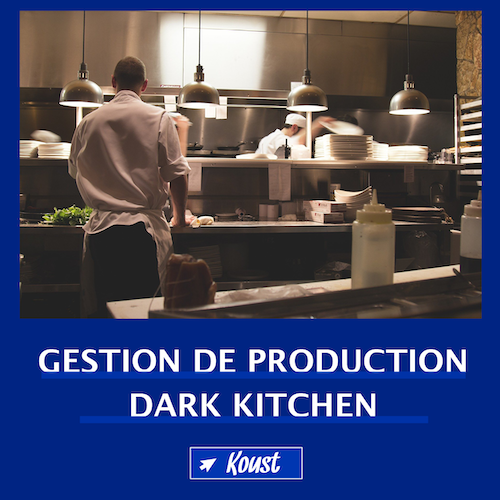 The advantages of this new concept
Dark Kitchens offer many advantages; especially when it comes to the initial investment. Because of the much smaller surface area. It is indeed much smaller than for a classic catering establishment. Moreover, the choice of location is no longer crucial, so the cost is reduced.
Un autre avantage est la masse salariale, celle-ci sera bien moins importante, car sans service à table. Une équipe de cuisiniers est suffisante pour faire tourner une Dark Kitchen.
Enfin, l'entretien de locaux sera également plus simple et pratique que dans un restaurant, grâce à la surface limitée, il sera plus facile de nettoyer et d'entretenir vos locaux et tout cela à moindres frais.
How does a dark kitchen work?
Le fonctionnement d'une dark kitchen est basé exclusivement sur de la livraison, c'est pourquoi la plupart des dark kitchens travaillent avec des plateformes de livraison comme UberEats ou Deliveroo.
Il s'agit d'une nouvelle forme restauration, désigné par le terme "cuisine fantôme" car dépourvu de salle de restaurant. Les plats proposés sont très souvent inspirés de la street food, mais certains comme le chef Thierry Marx estiment que ce concept innovant a toute sa place dans la cuisine en France aujourd'hui.
À Paris, une nouvelle Dark Kitchen Deliveroo voit le jour, il s'agit de la quatrième cuisine de la marque.
Dark kitchen, a new trend that is seducing
Avec l'explosion de la livraison à domicile et des plats à emporter pendant la covid-19, les dark kitchens ont vu leur chiffre d'affaires décoller et le nombre d'ouvertures de nouvelles cuisines a également été multiplié.
Ces restaurants ont donc le vent en poupe et cela s'explique de plusieurs manières. Tout d'abord, les dark kitchens proposent des plats simples et rapides à déguster. Avec un menu réduit proposant de la street food comme la pizza, les burgers, ce qui offre une expérience et une cuisine réconfortante pour le consommateur.
Opening a Dark Kitchen
Ce modèle de restauration demande tout de même certaines compétences. En effet, il faut penser à investir dans des outils de marketing et de vente afin de se faire connaitre et augmenter sa notoriété.
Given the lack of on-site service, digital is therefore a very important part of the model. It is essential to acquire digital skills and digital literacy. Learning about digital tools in the field of restoration became more essential than ever.
From social networks to online delivery platforms to management software.