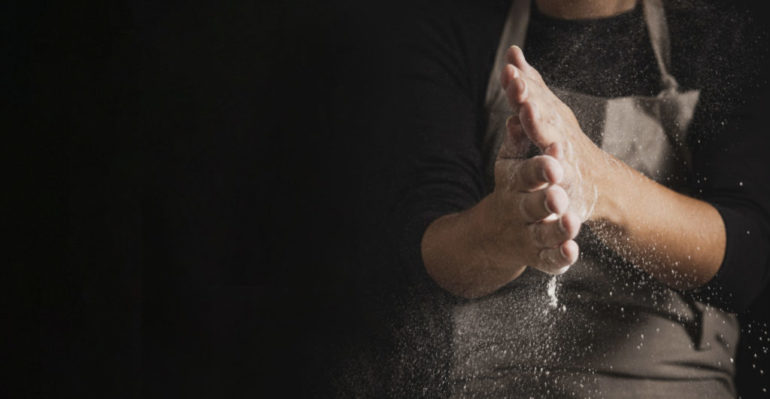 Dark Kitchen: The new catering concept
To develop their turnover in addition to on-site catering, restaurants are offering deliveries in Paris. A new restaurant called dark kitchen. With fast food, a good chef and a simple concept.
What is a Dark Kitchen?
Dark Kitchen, this concept refers to kitchens totally dedicated to take-away or meal delivery via platforms such as Uber Eat or deliveroo for example.
This concept has been a real success and continues to grow. For several years now, home and office delivery has literally exploded in France. With the arrival of actors such as Uber Eat, Deliveroo or just at these new ways of consumption are emerging.
The Dark Kitchens were created on the basis of the observation that consumption patterns have been profoundly changed. This allows them to earn up to 30% more than before.
The dark kitchen concept therefore allows many restaurants to open with delivery only. 
These new kitchens were initially located in Paris but are increasingly diversifying. This food concept can be found everywhere in France today and the number of restaurants opening is growing rapidly.
In France, the Dark kitchen concept is mainly based on so-called "street food".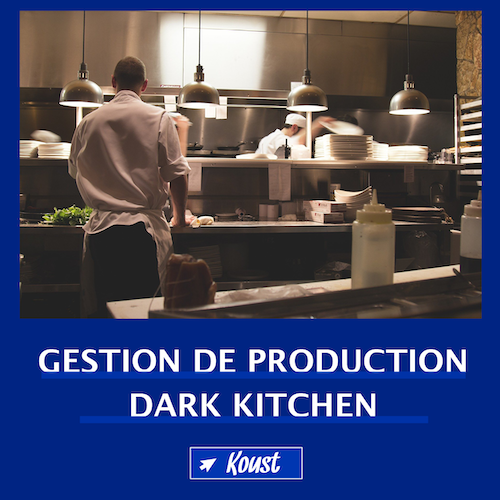 The advantages of this new concept
Dark Kitchens offer many advantages; especially when it comes to the initial investment. Because of the much smaller surface area. It is indeed much smaller than for a classic catering establishment. Moreover, the choice of location is no longer crucial, so the cost is reduced.
Another advantage is the wage bill, which will be much less because without table service. A team of cooks is enough to run a Dark Kitchen.
Finally the maintenance of premises will also be simpler and more practical than in a restaurant, thanks to the limited surface area it will be easier to clean and maintain your premises and all this at a lower cost.
How does a dark kitchen work?
The operation of a dark kitchen is based exclusively on delivery, which is why most dark kitchens work with delivery platforms such as Ubereats or Deliveroo.
This is a new form of catering, referred to as a "ghost kitchen" because there is no restaurant. The dishes offered are often inspired by street food, but some people, such as the chef Thierry Marx, believe that this innovative concept has its place in French cuisine today.
In Paris, a new Dark Kitchen Deliveroo has been opened, the fourth kitchen of the brand.
Dark kitchen, a new trend that is seducing
With the explosion of home delivery and takeaway food during the covid-19, dark kitchens have seen their turnover take off and the number of new kitchens opening has also multiplied.
These restaurants have therefore the wind in their sails and this can be explained in several ways. First of all, dark kitchens offer simple and fast food. With a reduced menu offering street food such as pizza, burgers, etc., this offers an experience and comfort food for the consumer.
Opening a Dark Kitchen
This restoration model still requires some skills. Indeed it is necessary to think about investing in marketing and sales tools in order to make yourself known and increase your notoriety.
Given the lack of on-site service, digital is therefore a very important part of the model. It is essential to acquire digital skills and digital literacy. Learning about digital tools in the field of restoration became more essential than ever.
From social networks to online delivery platforms to management software.