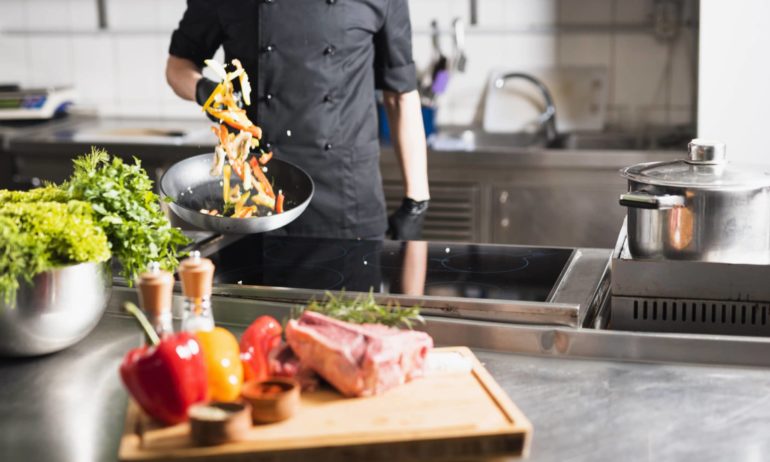 Selling price/ratio calculator
En restauration, il n'est pas toujours facile de refaire sa carte. En effet, beaucoup de facteurs sont à prendre en compte, anticiper ce qui va plaire à vos clients, améliorer et moderniser vos plats, choisir des produits de qualités, mais également calculer vos marges et rester rentable. C'est pour répondre à cette dernière problématique que nous avons décidé de développer une calculatrice prix de vente/ratio intelligente qui vous permettra à coup sûr de gagner du temps et de l'argent !
The smart price/ratio calculator
This smart price/ratio calculator allows you to calculate the selling price of your dishes according to the ratio/margin you wish to apply to it.
For It couldn't be simpler, just enter the purchase price or material cost. of your product, the VAT associated with this product as well as the ratio that you you want, and then the sales price/key figure calculator outputs the price of recommended sale for your product.
This makes it easier for you to redo your card without having to do all the calculations by hand.
Available free of charge for everyone
Cette calculatrice est accessible pour tous les professionnels de la restauration, les boulangeries, les cafés, les restaurants, les bars, les hôtels, traiteurs…
Elle est disponible sur notre site internet – koust.net – mais également sur notre application mobile et tablette. Totalement gratuite, elle peut être utilisée de n'importe quel endroit à n'importe quel moment.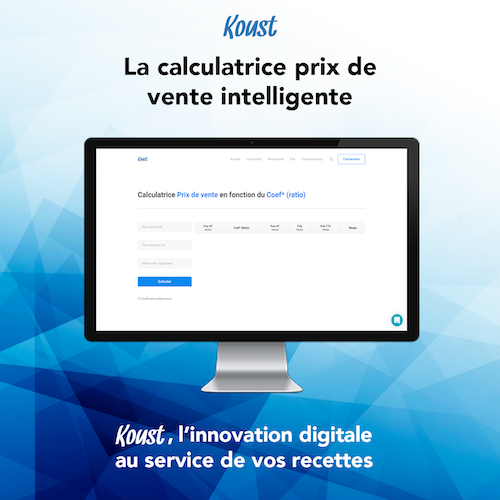 The launch of the sales price/key figure calculator
L'outil sera disponible sur le site koust.net et sur l'application à partir de mardi 7 avril 2020 à 10 h. Vous pourrez y avoir accès pour une durée indéterminée autant de fois que vous le souhaitez.
A link will also be available so that users can share it with as many people as possible and thus help as many restorers as possible.
Photo credit : Photo food created by freepik - en.freepik.com