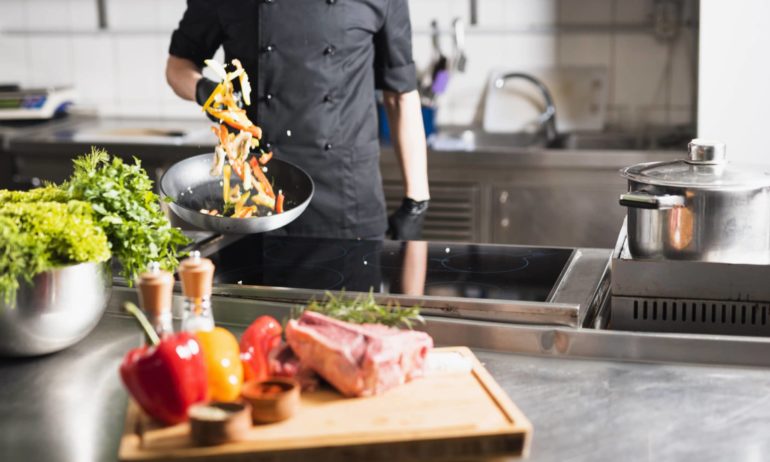 Selling price/ratio calculator
In the restaurant business, it is not always easy to redo your menu. Indeed many factors have to be taken into account, anticipate what will please your customers, improve and modernize your dishes, choose quality products but also calculate your margins and remain profitable. It is to answer this last problem that we have decided to develop an intelligent sales price/ratio calculator that will certainly save you time and money!
The smart price/ratio calculator
This smart price/ratio calculator allows you to calculate the selling price of your dishes according to the ratio/margin you wish to apply to it.
For It couldn't be simpler, just enter the purchase price or material cost. of your product, the VAT associated with this product as well as the ratio that you you want, and then the sales price/key figure calculator outputs the price of recommended sale for your product.
This makes it easier for you to redo your card without having to do all the calculations by hand.
Available free of charge for everyone
This calculator is available for all catering professionals, the bakeries, cafes, restaurants, bars, hotels, caterers....
It is available on our website - koust.net - but also on our mobile and tablet application. Totally free, it can be used from anywhere at any time.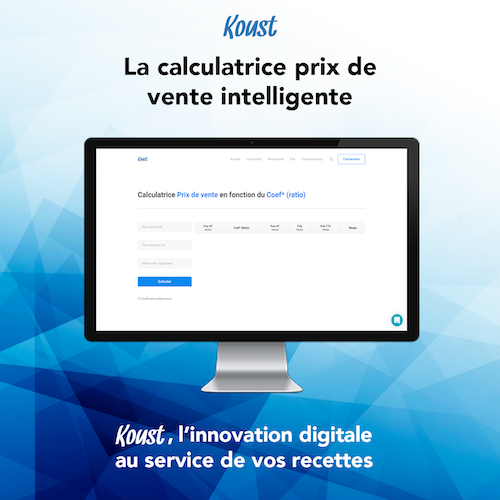 The launch of the sales price/key figure calculator
The tool will be available on the koust.net website and on the application starting Tuesday, April 7, 2020 at 10:00 a.m. You will be able to access it for indefinitely as many times as you wish.
A link will also be available so that users can share it with as many people as possible and thus help as many restorers as possible.
Photo credit : Photo food created by freepik - en.freepik.com